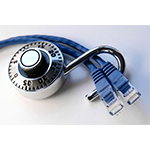 The House of Representatives voted yesterday to repeal broadband privacy rules established late last year under the Obama administration, following on the Senate's vote last week to repeal those rules. The legislation now goes to President Trump for approval and he is expected to sign it, which means that a broadband privacy rules repeal could be coming soon.
Broadband Privacy Rules Repeal
A broadband privacy rules repeal would be good news for broadband providers, most of whom have argued that the rules are unneeded. The providers argue that the FCC overstepped its authority in imposing those rules and that existing Federal Trade Commission (FTC) rules already offer broadband privacy protection.
The broadband industry has seen itself as being unfairly singled out for stricter rules than those that apply to other members of the internet ecosystem such as content providers. A repeal of the FCC rules would establish a level playing field, broadband providers argue. Smaller service providers also have argued that the broadband privacy rules imposed a heavy reporting burden on them.
Supporters argue that service providers are in a unique position to collect consumer information such as geo-location and therefore consumers merit additional protections from broadband providers.
According to one news report, the FTC has less power over broadband providers than it does over other types of companies because of a previous FCC decision that said broadband providers were common carriers, which means that the FTC can't take action against those providers – although the FCC could continue to do so.
The rules adopted in October would require broadband providers to obtain opt-in consent from consumers in order to use and share "sensitive" information such as geo-location, financial information, health information, children's information, social security numbers, web browsing history, app usage history and the content of communications. The rules also would require broadband providers to provide customers with "clear, conspicuous and persistent" notice about the information they collect and to engage in "reasonable" practices to secure customer data and meet "common sense" notification requirements in the event of a data breach.
Image courtesy of flickr user CyberHades.