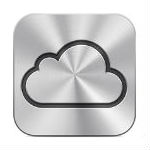 The cloud is historically associated with business and enterprise services. The concept says rather than buying individual hardware and software platforms, businesses can rent or lease these services and capacity from a cloud provider, saving costs and IT headaches. But increasingly, the cloud is becoming a part of everyday consumer life, thanks to companies like Apple, Amazon, and Google.
Market research firm Gartner says consumer cloud services, or the personal cloud, will be integrated into 90 percent of all connected consumer devices by the end of 2013. The personal cloud is all about access to content – anywhere, anytime, and on any device. Products like Apple's iCloud, Amazon's Cloud Drive, and most recently Google Play, are introducing consumers to the personal cloud and there is no turning back.
Defining the Personal Cloud
In addition to consuming large amounts of digital music and video, today's average consumer is also a digital content producer. From photos, to video production, to everyday work files, consumers consume and generate tons of digital content. The personal cloud is a natural extension of this reality, enabling centralized storage and retrieval of this content from virtually anywhere on earth (provided there is broadband access).
The amount of business this lifestyle generates is not trivial. Gartner estimates the total global market for digital technology products and services to be $2.2 trillion, equating to 10% of disposable income for the average household. They expect that number to grow to $2.8 trillion by 2015. Early adopters have embraced the personal cloud and mainstream adoption is now within reach.
"The notion of personal cloud is not new, the refinement and diversity of services for consumers is," said Andrew Johnson, a Gartner managing vice president, during a recent technology briefing.  "Online backup and synchronization companies have been offering personal cloud for years. However, a big change has occurred during the past couple of years, with the growing adoption of mobile and portable devices that have limited internal storage and rely heavily on cloud services. What distinguishes the personal cloud from what came before is its ability to store, synchronize, stream and share as needed allowing consumers greater flexibility in choosing devices and platforms."
One issue where the personal cloud may be coming up short is the proprietary nature in which leading technology companies are implementing it. Companies like Apple are building walled gardens, where only their iOS devices, including iPhones and iPads, can operate. Amazon's Cloud Drive provides unlimited storage for music purchased through their platform. No such luck if that music was purchased in Apple's iTunes store.
Gartner offers a series of recommendations, one of which addresses this issue of closed platforms. "Personal cloud services can't be tied to one specific device or platform. An invisible experience means it works on anything." Good luck with that though. Apple didn't become the largest company (by market cap standards) in the world, and one of the most profitable, by preaching openness for their platform. It will be interesting to see how regulators react in the future to the dominance of Apple in the personal cloud sphere. We've seen this dominance from one company before, haven't we?
Personal Cloud Opportunities
While service providers will be hard pressed to compete with the likes of Apple, Google, and Amazon for personal cloud business, there are still opportunities. For one, there are partnership programs that let service providers bring products like Google Apps to their customers. Additionally, all of this personal cloud activity drives the need for more and better broadband, providing long term stability for the broadband access business. Lastly, helping customers understand, set-up, and operate personal clouds provides an additional consultative selling opportunity for service providers.
That last point cannot be understated. Broadband service providers, particularly smaller providers, will need to adjust their business to include more technology consulting type of approaches, for both consumers and small businesses. Adding consultative technology solutions broadens the business opportunity for service providers beyond just providing broadband access. Helping consumers enable and get the best out of a digital lifestyle, while also helping small business become more efficient and leverage technology to improve their business results, should be part of a provider's technology solutions portfolio.