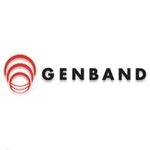 Communications service providers considering their migration to an IP-based network will have one less company to evaluate as a result of Genband's planned acquisition of Cedar Point Communications announced today.
Genband has been playing the role of consolidator in the VoIP marketplace, having previously acquired Nortel's Carrier VoIP and Application Solutions Business, as well as VoIP equipment manufacturer NextPoint Networks and VoIP-focused units of Tekelec and Nokia Siemens.
The Cedar Point acquisition will bring IP switching technology as well as important cable company customers–including Comcast, Liberty and Charter–into the Genband fold. "This acquisition will not only increase our cable market share but it will also enhance our overall offering to meet the unique and demanding requirements of the high-growth cable market," said Genband CEO Charlie Vogt in the announcement. "Our combined vision of bringing advanced SIP and multimedia services to the cable market is one of the key drivers for this transaction, particularly as cable operators transition to IP."
Vogt told reporters and analysts at a press and analyst event at Genband's Texas headquarters in September that he believed the VoIP market could profitably support only about two major suppliers. And as the company's string of VoIP-related acquisitions demonstrates, he clearly is planning for Genband to be one of those suppliers.