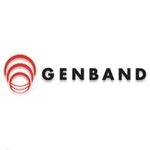 Genband's acquisition of the assets of mobile VoIP provider fring announced today will enable Genband to offer wireless carriers a cloud-based alternative to over-the-top VoIP.
"It's a way to give customers [the ability] to compete with an OTT play," said Brad Bush, Genband chief marketing officer, in an interview. Bush referred to the offering as "OTT in a box." Although the product isn't a box in the sense of being a network device, it is a prepackaged solution.
Traditionally carriers would have to develop their own software and "figure out how to make it work for them," Bush said. "That's the part we've already worked out."
Initially Genband will support fring services as they exist today. These include offerings targeting carriers as well as some that directly target consumers. Carrier customers will pay for their offering on a per-user basis and will determine their own end user pricing.
Longer term, however, Genband sees opportunities to add value to the fring service by adding Genband-developed unified communications capabilities to the offering, Bush said.  Bush declined to provide specifics about what those capabilities might be. But he did note that the fring offering also will work with WebRTC.
Web RTC is a new approach to VoIP that enables calls to be launched through a web browser and an area in which Genband has been quite active.
Fring currently has a range of offerings, including offerings that enable end users to call friends that also use fring for free, as well as offerings that enable calls to other countries at discounted rates. It would seem that the latter might have the greatest interest for carriers, at least initially.
"We will see more traction to begin with in Europe and Asia markets," Bush said. "But competing with OTT plays will continue to be a problem for carriers."