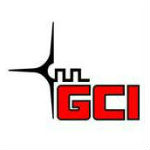 Residents have seen higher high school graduation rates and improved healthcare since GCI broadband wireless came to remote areas of western Alaska, said GCI Executive Vice President Greg Chapados yesterday. Chapados made his comments at an event in Anchorage, where plans were announced to deploy broadband wireless in 10 more communities in 2016.
That will bring the total number of GCI broadband wireless communities to 82. Previously these communities relied on satellite broadband for Internet access.
"The investment will change the way the way residents work, live and learn," said Chapados.
Chapados noted, for example, that terrestrial wireless provides a lower latency connection than can be obtained using satellite service. As a result, residents now can communicate with family members outside the state using videoconferencing – something they could not do before.
Improved connectivity also has made it practical for psychiatrists or other healthcare professionals to work with patients remotely using high-definition videoconferencing, Chapados said.
In rural Alaska "you don't have the ability to station a doctor in every community," commented Chapados. "You need to leverage [remotely located] medical professionals."
Videoconferencing also has improved school curricula. The Alaska Zoo, for example, has a custom-made cart equipped with a video camera that can be rolled out to different animal habitats. This enables students in remote communities to have an "immersive experience" with the animals and with experts at the zoo.
GCI Broadband Wireless
The GCI  broadband wireless investment is an initiative known as TERRA (for "Terrestrial for Every Rural Region in Alaska") project that started in 2010. The project aims to connect communities that are not connected to the state's road system.
Alaska has 161 such communities – and traditionally those communities also have lacked connectivity to a landline backbone network. That situation changed with the advent of the TERRA project, which included construction of a 3-Gbps backbone network using a combination of fiber and wireless connectivity to serve remote areas of western and Arctic Alaska.
To serve individual communities, GCI installs packet radio equipment on mountaintop sites. Typically residents share a 150 Mbps connection, which according to GCI, is sufficient to support distance learning and other Internet based services for these small communities.