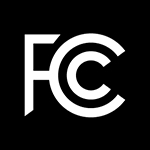 A three-year study by the U.S. Government Accountability Office (GAO) has revealed evidence of FCC Lifeline program fraud. Evidence included large numbers of fake and deceased recipients, lack of verification of more than one-third of participants and other significant management and procedural problems, according to a press release from the office of Senator Claire McCaskill (D-MO).
Lifeline is a federally-subsidized program which aims to provide telecommunications equipment and services to economically disadvantaged people. The program is now transitioning to supporting broadband service as well. McCaskill, the top Democrat on the Senate Homeland Security and Governmental Affairs Committee, requested the probe. She is a long critic of the program.
Lifeline is one of four FCC programs funded by the Universal Service Fund (USF). It is administered by the Universal Service Administration Company (USAC), which is a private, non-profit corporation.
McCaskill leveled harsh criticism at the program in a quote in the press release.  "A complete lack of oversight is causing this program to fail the American taxpayer—everything that could go wrong is going wrong…We're currently letting phone companies cash a government check every month with little more than the honor system to hold them accountable, and that simply can't continue."
Significant Problems
The problems identified were dramatic. Thirty-six percent of 3.5 million customers – 1.2 million people – could not be verified by the GAO through use of multiple state and federal databases. These phantom subscribers have received $137 million in subsidies. The study also found that $1.2 million in subsidies are being paid to fictitious names or deceased individuals.
The GAO also found that more than 5,500 recipients had duplicate names, birth dates and Social Security numbers. Testing found that people with fictitious eligibility were approved 63 percent of the time by phone companies. In addition, poor hiring practices and the use of third party call centers – a practice of which the FCC was unaware – were identified. The USAC did not fully audit telecommunications providers and inadequate banking practices, including the deposit of more than $9 billion in a private bank account that the FCC does not directly control, also were identified.
The Universal Services Fund, which is broadly charged with ensuring that low income and rural areas don't fall behind due lack of access to telecom services, itself is thought likely to change under the Trump administration. This report could accelerate and deepen the changes, especially since it originated from a democratic request and can give such changes bipartisan cover.