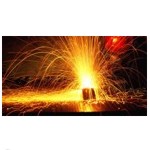 Our Digital Home Summit Conference kicked off this morning to an energetic crowd here in Las Vegas. We're focusing on the important and emerging trend of the digital home and the opportunities it provides broadband service providers.
There is a well documented (and sometimes colorful) debate regarding the standards that drive the digital home. The two standards that are drawing the most attention are G.hn and MoCA. Representatives from both ecosystems are well represented here in Las Vegas.
I moderated a panel this morning of some industry thought leaders including Christopher Albano, Senior Director, Office of the CTO, Comcast, Richard Nesin, Executive Director, HomePNA Alliance, Josh Pettiette, Vice President of Product Management, GVTC, and Al Servati, Senior Director of Marketing, Entropic Communications. The topic of G.hn vs MoCA was a recurring discussion point.
Servati, a board member with MoCA, pointed out that the issue of MoCA vs G.hn has nothing to do with technology and everything to do with service provider choice. "The technology needs a customer, and in this case the customers are service providers, not consumers," Servati said. He went on to point out that major service providers including Comcast, Verizon, and Time Warner Cable have selected MoCA and as a result a major ecosystem has formed around it. Albano chimed in on the importance of a robust ecosystem to Comcast when they select a technology.
In rebuttal, Nesin suggested "that you must take a global view of the technologies driving the digital home, and not just focus on North America," suggesting that while MoCA has some momentum with cable operators in the U.S., G.hn's momentum comes from across the globe. Nesin also pointed to AT&T, "who passes 80 million homes," as North America's largest HomePNA adopter, and presumably will migrate to G.hn.
I asked the panelists is it possible that there will be no winner take all scenario and G.hn and MoCA could coexist? I'm not sure I got a straight answer.