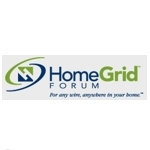 The HomePNA Alliance and the HomeGrid Forum have decided to merge, due in large part to the emergence of G.hn home networking technology. Both HomePNA and G.hn are home networking technologies that leverage existing in-home wiring to establish home networks. The HomeGrid Forum is the industry alliance formed to promote G.hn, which is the evolutionary step for the older HomePNA technology. The newly merged association will be called the HomeGrid Forum.
Both technologies are used primarily by telecom service providers. HomePNA has historically been used by IPTV providers to distribute video content throughout the home. G.hn is being positioned as a more robust home networking technology to empower the complete digital home. Both technologies are in a pitched battle with rival home networking technology MoCA, which is seeing surging demand, particularly in North America.
G.hn's claim to fame is its ability to leverage "anywire" in the home including phone lines, electric power lines, and coaxial cable lines for its home networking functions. G.hn chipsets are just beginning to ship. According to the press release announcing the merger, there are 40 million certified HomePNA devices in use around the globe today. Both G.hn and MoCA face growing competition from WiFi for in-home video distribution, thanks to emerging WiFi standards like 802.11ac which are more capable for wireless video distribution within the home.
"Service providers over four continents have achieved great results with HomePNA-based products and we have gained considerable experience in deploying home networks. However, the obvious future direction for all wireline home networking is to migrate to G.hn. Therefore, it made sense for us to merge the HomePNA Alliance with the HomeGrid Forum at this time, providing a clear, strong vision to existing and new customers," said HomePNA president Eran Gureshnik.
The newly merged group will have 70 members, including 28 service providers, with AT&T, BT, and Telefonica among them.