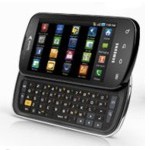 The physical design of smartphones along with inclusion of the latest features is what drives overall customer satisfaction with their mobile  devices, according to research from J.D. Power & Associates.
Overall customer satisfaction with smartphones and traditional mobile phones is "considerably higher for devices that are a specific size and weight and are equipped the the latest technological advancements, such as high-quality display screens, faster processing speeds, longer battery life and touch screen capabilities," J.D. Powers says.
Smartphone satisfaction ratings were highest, 8.1 of a possible 10 points, when weight didn't exceed 5 ounces. Those that weighed more had a satisfaction rating of 7.6. Peak ratings for feature phones was recorded for those between 3 and 3.5 ounces and 'dropped considerably' when they weighed 4 ounces or more.
Width and thickness were also key design attributes, J.D. Power researchers found. At 852 on a 1,000-point scale, overall physical design satisfaction was highest for smartphones less than 0.45 inches wide as compared to a 783 average for those 0.65 inches wide or wider.
When it came to technological features, survey respondents were most satisfied with touch-screen-only smartphones, with an ease of operation score of 817 points as compared to QWERTY-only based devices (785 points) or those that have both a touch screen and QWERTY features (782 points).
Other technological features, including faster processing speeds, higher computer chip bit rates, and the most advanced display screens — Super AMOLED vs. older LCD screens — also added significantly to overall customer satisfaction.
Smartphone phone camera resolution factored into satisfaction as well. Generally speaking, the higher the megapixels the greater the satisfaction with camera picture and video quality, J.D. Powers found, though devices with at least 5 megapixels scored nearly as highly as smartphones with 8 megapixels or more.
The results are from two reports J.D. Powers released yesterday: "2011 U.S. Wireless Smartphone Customer Satisfaction Study—Volume 2 and the J.D. Power and Associates 2011 U.S. Wireless Traditional Mobile Phone Satisfaction Study—Volume 2."
"It's not unexpected that satisfaction is higher for devices that have new technological advances or features," said Kirk Parsons, senior director of wireless services at J.D. Power and Associates. "Having the right combination of physical dimensions and operating functions and features for both smartphones and traditionally equipped devices is key to creating an exceptional ownership experience with each type of wireless device."