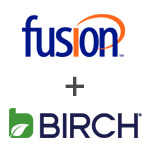 Cloud services provider Fusion has agreed to purchase significant assets from Birch Communications, including Birch's Cloud and Business Services division. The Fusion/ Birch deal will create a combined company with more than 800 distribution partners and serve more than 150K business customers in North America, according to a press release.
Fusion/ Birch Deal
The Fusion/ Birch deal is an all-stock transaction in which Birch shareholders will receive about 73 million in common shares of Fusion valued at $3.85 per share and thus hold investments in the combined entity. That represents a premium of more than 200 percent compared to the prior trading day's closing price. That, the release says, is five times the pro forma adjusted EBITDA of the business that is being acquired, including anticipated synergies.
The combined company is expected to generate pro forma annual revenue of about $575 million and more than $150 million in pro forma annual adjusted EBITDA, including anticipated cost synergies.
Matthew Rosen, Fusion's Chief Executive Officer, said in the press release that the acquisition would propel Fusion into the top tier of cloud providers.
"This acquisition is a major milestone in Fusion's targeted and disruptive strategy of becoming the leading single-source cloud services provider to business and enterprise customers," Rosen said. "Customers increasingly demand an end-to-end experience that is reliable as well as efficient and innovative. Fusion is well positioned to provide these services having been first-to-market to pursue this strategy, and can now do so with increased scale and resources."
Fusion targets the business community with s suite of cloud-based services, applications, and connectivity. Their network is built on a series of 10 Gigabit WDM circuits, interconnecting 18 points of presences (POPs) throughout the country.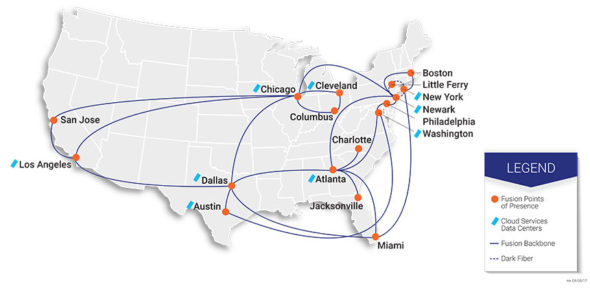 Over the past seven years, Birch Communications has grown considerably, primarily through a series of acquisitions. Today it serves all 50 states with a 31,000 route mile, 600 POP nationwide IP-network. Birch says its metro-lit building fiber footprint now stands at 400K.