Sponsored Content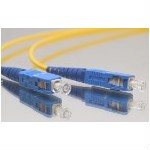 Intensified by the recent coronavirus pandemic, the demand for reliable, high-quality broadband service continues to show considerable growth in the U.S., particularly in rural unserved and underserved areas. More than ever before, broadband is proving to be a necessity for keeping friends, families, and neighbors connected, while providing the education, healthcare, and work-from-home opportunities that ensure the survival of our communities.
At the same time, accelerated growth in broadband funding is taking place, both at the federal and state levels. Funding sources, such as the Rural Digital Opportunity Fund (RDOF) auction and other state and federal programs have created a wealth of opportunities for service providers to upgrade and expand their networks into communities in need.
This also creates a unique reduced-risk opportunity for fixed wireless operators (FWOs) to start transitioning to enhanced fiber broadband networks that provide the highest quality and lowest latency service.
Adding Fiber Broadband to Your Fixed Wireless Legacy
Recent funding, when coupled with a strong business strategy, make the choice to move forward with fiber one of the easiest decisions you'll ever need to make. The strategies that are best utilized to take advantage of this opportunity typically fall in to three categories:
Defensive: Acting now can put you in position to defend yourself from aggressive competition now and lay the groundwork for future development.
Necessary upgrades: Considering regularly scheduled maintenance and equipment upgrades as structured instances pre-scheduled for the transition to enhanced fiber broadband is a smart and cost-effective strategy.
Expansion: Identifying new and unserved communities near your current territory can present rich, low-risk opportunities to build out your network using current funding to subsidize your growth.
Other considerations may include the recognition that bandwidth requirements are ever-increasing, and the current financial climate that eases funding for fiber to the premises also provides additional incentives for FWOs to move quickly. Making the move to fiber is a way to help future-proof your business for the foreseeable future.
Additionally, many FWOs have their eyes on the skies—where companies, such as Starlink by SpaceX, are poised to deliver broadband via satellite. Although there's no evidence that satellite broadband will ever be able to outperform fiber in either speed or reliability, it's best not to lightly dismiss the threat they represent. In that light, fiber to the home constitutes the strongest competitive answer to the challenges going forward.
Learn more about these issues in our whitepaper, Making the Shift to Fiber to the Premises for Fixed Wireless Operators.

Interested in publishing a sponsored post to Telecompetitor? Contact us or call 240-450-2161.