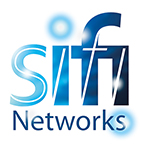 SiFi Networks announced this week that it will provide a fiber network that will be available to every home and business in Fullerton, Calif. The Fullerton FiberCity network will be an open access network allowing for a choice of internet service providers.
FiberCity will provide a significant upgrade to internet speeds, a press release said. The network will be funded, built and operated by SiFi Networks. FiberCity's "primary internet service providers" will be GigabitNow and Ting.
Construction is expected to start next month, using a technique called micro-trenching. Customers are able to pre-subscribe to service now with either Ting or GigabitNow. The first homes will receive service before the end of the year.
"We are delighted to welcome SiFi Networks and its ISP partners GigabitNow and Ting to the city," stated Fullerton City Manager, Ken Domer, in a prepared statement. "Having a true fiber optic network passing every part of the city is an amazing opportunity for smart city applications, bringing competition to the city's communication needs, and creating enhanced opportunities for economic development."
"We are delighted to work alongside such great internet service providers who bring fantastic levels of customer service and tailored products and services giving customers much needed choice in Fullerton," said Ben Bawtree-Jobson, CEO of SiFi Networks, in a prepared statement.
"Ting is excited to meet the people and the businesses of Fullerton and work with the community to bring the benefits of gigabit fiber Internet backed by a truly human customer experience," said Ting CEO, Elliot Noss, in a prepared statement.
"GigabitNow is excited to show the citizens of Fullerton what truly fast and reliable Internet is like. We don't use bandwidth caps or sell our customer's browsing data. Internet that is free from constraints and privacy worries – is how we feel the internet is meant to be," said Stephen Milton, CEO of GigabitNow, in a prepared statement.