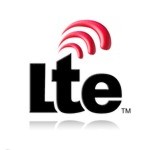 Fuego Wireless is a new wireless player in the southwest with a footprint in New Mexico and Texas, but with aspirations beyond its home turf. It is owned by several independent telephone companies, with Artesia, NM based PVT Networks operating as the managing partner. Fuego will soon launch 4G LTE services, built on an Alcatel-Lucent platform.
Fuego currently has 700 MHz spectrum which covers 75K square miles and approximately 1 million POPs. They initially plan to offer a fixed wireless service based on LTE in two counties in southeast New Mexico, with an eventual path to mobile broadband. PVT already offers a fixed wireless product to about 1,500 customers with their 700 MHz spectrum, but intends to migrate them over to the LTE service.
"We will initially target unserved and underserved communities where lots of customers currently only have access to dial-up Internet," PVT CEO Glenn Lovelace told me today in an interview. "Our testing shows we can offer a maximum service of 10 Mbps down and 3 Mbps up, but we'll be offering a variety of packages."
Fuego is initially concentrating on its and its initial partners' own service territory, but does have hopes of partnering beyond their current footprint. "We're looking at expanding this service to other wireless partners who are interested in doing bill-and-keep and roaming agreements," said Lovelace. He sees it as a potential regional 4G LTE provider with several wireless carriers and maybe even looking at partnerships all over the country. "We're talking to a couple of national organizations about building a rural wireless consortium."
Lovelace sees 4G as fundamental to the long term success of their company. "I don't see how as a telephone company today, you don't have 4G and wireless as a part of your long term strategic structure. It's absolutely critical, especially with the assault on USF from the FCC."
Alcatel-Lucent is providing Fuego with an end-to-end 4G LTE solution including LTE base stations (eNodeBs), the Internet Protocol (IP)-based Evolved Packet Core (EPC), and professional services for project management and installation.