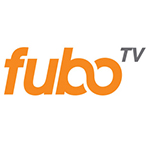 fuboTV, a sports-oriented live streaming TV service, has come out of beta on Roku. The fuboTV Roku offering features a significantly upgraded design. The upgraded platform provides 30 hours of personal storage with no expiration date and the ability to add 500 hours.
The Roku news means that fuboTV now is out of beta with its new user interface on Roku, Apple TV (on the tvOS), Chromecast, iOS and Android-powered devices. The company says that its Roku app is ranked eighth in the sports category and is the only top-ten app not owned by a network or league.
fuboTV Roku Capabilities
Roku users subscribing to fuboTV now have access to more than 10,000 hours of sports talk and a wide variety of other programming, including shows from CBS, FOX, NBC and others. The Lookback feature enables viewing of programming aired within the previous 72 hours. Upgraded video controls enable user to "scrub to" any point in a video and move 15 seconds into the past or future with the press of a button.
As of October, fuboTV had 100,000 subscribers. That's considerably less than what some other streaming services such as SlingTV or Directv Now have achieved. Directv Now, for example,  recently reached the 1 million subscriber mark.
Nevertheless, fuboTV's subscriber numbers suggest there is a definite market for specialty streaming video services focused on specific content areas. And considering the popularity of the Roku platform, fuboTV should have the potential to reach considerably more people moving forward.
Additional information about fuboTV can be found on the company's website.
Joan Engebretson contributed to this report.