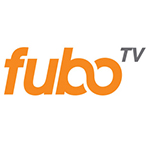 Over-the-top vMVPD fuboTV shared some progress on their service, citing what they believe to be strong operational and financial metrics. FuboTV operates a streaming video service that competes with the likes of Sling TV, DIRECTV NOW, and YouTube TV, among others, and aims to differentiate with a strong sports programming line-up.
The company reports average revenue per user was up 80% year over year and the company's run rate was up 259% over the same period, according to a press release.
"What our team of less than 150 employees has built – from the ground, up, despite our competition having access to tens of thousands of engineers alone – impresses me every day, and it should put the streaming TV industry on notice," said David Gandler, fuboTV co-founder and CEO, in a press release. "Our September results and year-over-year growth are proof of our success. We have and will continue to deliver the most optimal quality experience for our customers and strong value to our investors, as we take the company to the next level."
Numbers reported last month include:
Annual run rate: up +259% year-over-year, to $102 million in September 2018 vs. $28 million in September 2017.
fuboTV ARPU: up +80% year-over-year, to $40 in September 2018 vs. $22 in September 2017.
Paid subscribers: up +100% year-over-year, approaching 250K in September 2018 vs. 100K in September 2017; Over 30K net additions during Q3.
Time spent per user: up +364% year-over-year, to 51 hours in September 2018 vs. 11 hours in September 2017.
App downloads: up +418% year-over-year, 752K total downloads as of September 2018 vs. 145K total downloads as of September 2017
fuboTV Firsts
The company claims some firsts. It says it was the first to launch a 4K HDR Beta, which it did in July. It also claimed a first when it launched, last month, an interface through which subscribers can browse live entertainment, news and sports programming via an in-progress preview directly on the home screen — and then seamlessly click to full video. It says it was the first to fully implement SCTE 224 blackout technology standards. It also was among the first to launch Cloud DVR, 60FPS picture quality, in-app billing and more.
FuboTV launched dynamic ad insertion in January 2018 and saw ad revenue grow 84% between the first to second quarter of this year.
In August, fuboTV added programming from Turner Networks, including TNT, TBS, CNN, the Cartoon Network, Adult Swim, truTV, TCM and HLN. The channels will be added without charge to the base package, which offers more than 75 channels.