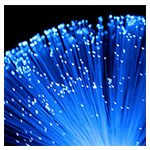 Global fiber to the home is expected to grow at a compound annual rate of 14.4 percent over the next 10 years, according to a new fiber to the home forecast from Future Markets Insights.
The report, Fibre to the Home Market, says that the current value of that market is $9.5 billion, and will reach more than $37 billion by the end of 2027.
FTTH Forecast
The anticipated growth will be driven by several factors, the report says: increases in the number of smart homes and gadgets, rising awareness regarding various advantages offered by fiber optics, favorable government initiatives in several regions, increasing adoption of environment friendly solutions (fiber has a smaller carbon footprint than other technologies), and rising demand for entertainment sources for residential applications.
Additionally, the report points to increasing demand for FTTH in schools, hospitals, government buildings and libraries; emergence of teleworking; rising demand for high speed internet; rising construction in emerging economies; increasing investments in the telecom sector; and, increasing internet users and rising demand for enhanced internet infrastructure.
Among the report's other findings:
The 100 Mbps to 1 Gbps segment is expected to dominate the global market with a high valuation of $11.7 billion by 2027. The 50 to 100 Mbps segment is expected to grow at the highest rate to register a CAGR of 8.8 percent throughout the period of forecast
The internet TV segment is expected to grow at 14.2 percent (CAGR) to reach a market value little higher than $7 billion by the end of 2027. The VOIP segment is anticipated to be the second largest in terms of value.
Image courtesy of flickr user Matthew Wilson.