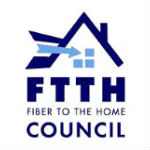 The Fiber to the Home Council yesterday urged the FCC to establish a competitive grant program aimed at "demonstrating new models for communications investment" and "jumpstarting the development of ultra-high-speed applications" in tier 2 and 3 markets.
The proposed program, which the FTTH Council calls "Gigabit Communities Race to the Top," would enable service providers working with community anchor institutions to obtain up to $10 million toward the cost of deploying symmetrical gigabit connectivity to anchor institutions. Recipients would need to invest their own funds in the project to match the FCC funding on a dollar-for-dollar basis, said FTTH Council Americas President Heather Gold in an interview.
The FTTH Council proposal came less than a week after the FCC announced a plan to revamp the Universal Service e-rate program with the goal of getting higher speed broadband to the nation's schools and libraries. But as Gold noted, that program only encompasses schools and libraries, while the FTTH Council program would also include other types of anchor institutions such as community colleges or job training centers.
Funding for the FCC side of the gigabit communities program would come from money allocated to price cap carriers in the Connect America fund program but not accepted by the carriers. Last year that amounted to $185 million, but less funding may go unclaimed this year, as the FCC has changed some program parameters.
The Gigabit Communities Race to the Top program is modeled, in part, on the Department of Education's Race to the Top program, which rewarded individual states for improving education.   According to the FTTH Council's announcement, the proposed program would reward communities that "address . . . multiple community connectivity issues holistically, ensuring the most 'bang for the buck' by making that planning and deployment more efficient and cost-effective."
The program would run for five years. Applicants would have to describe projects in detail and how they would "serve as a catalyst to drive new applications, additional network builds and community development."