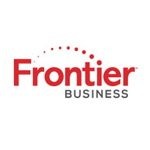 Frontier Communications Corp. is expanding their disaster recovery portfolio with the launch of the Total360 Business Continuity & Disaster Recovery (BC/DR) Service. Frontier Total360 is a product of BC/DR provider Datto.
The goal of the offering is to provide instantaneous access to data in case of any disruption of services. It does this by converting data directly from services into virtual machine-readable files. These files can be read from a Web interface, hypervisor or virtual machine monitor.
Frontier Total360
"Our long-standing partnership with Datto enables us to deliver the new standard for Intelligent Business Continuity," said Frontier Executive Vice President Ken Arndt in a press release. "Our Total360 Business Continuity & Disaster Recovery service provides organizations with a solution that dramatically simplifies the backup and recovery process when facing a natural disaster or Ransomware attack," Arndt said.
The past 10 years have been good to BC/DR efforts. That's a good thing, because the number of natural and manmade disasters seems to be tracking upwards. Beyond that, there are less dramatic outages and disruptions.
Important developments have been the decentralization of the workplace and the related explosion of business-grade end user equipment. Together, these developments have gone a long way toward achieving geographic diversity, which is a key DR/BC best practice. Along the same lines, the emergence of the cloud, which automates diversified storage, leads to stronger BC/DR.
For this reason, there are an increasing number of products and platforms that marry the cloud and BC/DR. For instance, last week StorageCraft and IT Cloud, an MSP in Canada, partnered. IT Cloud will standardize on StorageCraft's backup and disaster recovery products and create a BDR appliance for their clients that cater to small businesses. A press release says that MSPs who want to offer the Replica service to their small business clients can also include a 24/7 monitoring service that ensures operations are active and that backups are secure.