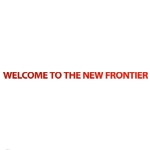 Frontier is in the thick of absorbing over 4 million Verizon access lines and 1 million Verizon broadband customers. Also included in that lot is 69K FiOS TV customers, which catapults Frontier into a significant TelcoTV player in the U.S.
But Frontier is not Verizon in terms of scale, scope, and market power. They cannot provide feature for feature what Verizon does with FiOS. So, some features will not make it in the Verizon cut over.
BroadbandReports.com points our attention to a listing of FiOS TV features which did not make the Frontier cut. They include:
I suspect some of this has to do with proprietary Verizon back office capabilities – capabilities that were not included in the deal. I'm sure some of it has to do with content licensing contracts as well, which have specific rules about who can do what.