Frontier will soon launch a new 'home grown' traditional linear and VOD pay-TV bundle, bucking the trend of retreating from video services as a margin challenged business line. The new service, currently called Frontier TV, takes lessons learned from Frontier's growing video business in acquired markets, and applies them to existing incumbent markets. Durham, NC is first up, but probably will be one of many.
Frontier has gained considerable traditional IPTV video experience when it inherited significant numbers of FiOS TV and U-verse TV subscribers through acquisitions. The company soon will gain many more such subscribers when their current Verizon markets acquisition deal closes.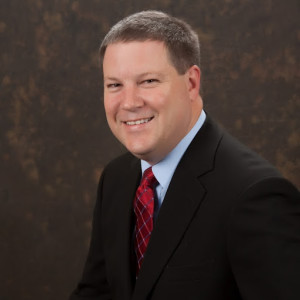 These acquisitions give Frontier larger scale in the TV business. Combine that with newer compression technology for HD video, and Frontier sees a window to continue to leverage video for double and triple play bundles. In an interview with Telecompetitor, Dennis Bloss, Frontier Vice President and General Manger for their Durham market, says video is still a very important product, necessary to remain competitive.
"Offering video changes our take rates and without a video product, it's hard to compete with broadband only," says Bloss. "We'll be competing with both Google Fiber and AT&T GigaPower in Durham." Time Warner Cable is also present there, making it soon to be a very competitive market.
Frontier TV Video Bundle
Frontier TV is a true IPTV offer and uses the Ericsson Mediaroom platform, which Ericsson acquired from Microsoft in 2013. Frontier TV is just a working name for now, with a new product name probable when the service launches sometime in 2016. Frontier plans to offer all of the traditional IPTV bells and whistles, including multi-room DVR, VOD, and TV Everywhere services. They also plan to aggressively market wireless set-top-boxes (STBs) to improve installation efficiency.
Bloss says newer compression technologies allow Frontier to deliver an HD feed at about 2.5 Mbps, about half what some previous compression technologies enabled. The HD reference is to 1080p HD, not the emerging 4K ultraHD.
"New compression technology changes the overhead I need to deliver video, especially over copper," says Bloss. "I can now reach many more customers with 4 channels of HD and offer an 18 Mbps Internet service." Bloss says these factors can make the video bundle profitable, saying if done right, "there is still some margin to be made."
Frontier launched fiber based gigabit in Durham in 2014, but has extensive copper facilities there too. The initial Frontier TV launch will focus on 7K households (both FTTH and FTTN) that have good bandwidth characteristics. Bloss sees that scaling up quickly to about 35K to 40K homes, which can handle a quality video offer and at least 18 Mbps broadband. Frontier passes a total of 137K households in Durham.

The initial base video bundle offer will include about 250 channels and 18 Mbps for $70, says Bloss. It will scale up from there and Frontier says they will offer over 600 channels. "We plan to be competitive with Google and AT&T," says Bloss.
Durham is the first market of what may be many Frontier video markets, although Bloss did not reveal any further markets beyond Durham for now.
Keeping Video Options Open
Frontier is active on many video fronts. In addition to this new IPTV offer, they've recently launched an OTT offer, Freedom TV, which features a TiVo DVR, and local and OTT content. They will continue to partner with DISH for satellite TV bundles as well.
Hoss says it's a deliberate strategy to try to cast a wide net with video. "We believe as a company, there is a place for both OTT and linear video, even within the same market," says Bloss. "You'll never be able to get 100% coverage of your linear video, and millennials aren't necessarily interested in traditional pay-TV."
Video Bundle Debate?
The business case for video is very complicated, with mixed messages. Many question the idea of offering traditional linear video services at all, with the rise of OTT and SVOD gaining momentum. Those arguments also say linear video costs are prohibitive, especially as content costs continue to multiply.
There does seem to be questioning of the video bundle, particularly from smaller cable companies, who have the most experience in video. Cable ONE for example just publicly said they see no reason to offer a video bundle anymore and sees more promise in broadband only. Other smaller cable companies have also questioned whether their future really lies in offering traditional video.
Cord cutting is a real fear, although recent evidence suggests that trend may be slowing. Large cable companies just had their best quarter for video net adds since 2006. Some recent research also points to slowing cord cutting behavior.
Frontier obviously sees a window of opportunity. They are not alone. Their telco brethren, including TDS and Windstream are also embarking on IPTV expansion efforts. It's an interesting dynamic, with what seems to be somewhat diametrically opposed viewpoints on the same topic. Who has it right?