Frontier Communications is enhancing broadband service to 25,000 locations in Texas – 5,500 courtesy of funding provided by the FCC's Connect America Fund (CAF) and another 20,000 as part of the carrier's Texas broadband network upgrade and expansion plan.
Frontier began receiving around $16 million of annual CAF funding last year in order to expand and upgrade its Texas broadband network and services footprint to encompass 37,208 locations by 2020. Frontier gained this Texas broadband funding support as a result of their purchase of Verizon territory in the state.
Frontier gained an additional $48.5 million in annual CAF support through their $10.5 billion acquisition of Verizon wireline assets in California, Texas, and Florida, which closed about a year ago to the day. With the additional funding, Frontier secures about $331.5 million in total annual CAF support to expand broadband to unserved and underserved locations. This current CAF program and its funding lasts 10 years.
"Broadband connectivity is critical today, especially in more rural areas," said Frontier SVP of Operations Pedro Correa in a press release. "Through investment and ongoing enhancements, Frontier is helping to close America's digital divide."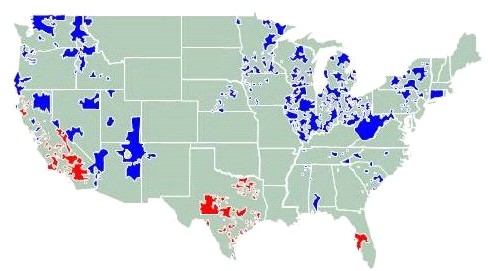 Frontier didn't offer details regarding the broadband packages enabled through the CAF program. Frontier executives have previously stated that they forecast these new broadband locations to subscribe, on average, to a 12 Mbps service. Frontier also forecast that the CAF program could potentially help Frontier generate an additional $100 million in broadband revenues annually, and that forecast did not include the additional markets of California, Texas, and Florida gained from the Verizon acquisition.