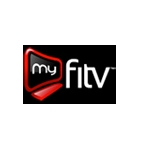 Frontier is now offering a web based TV service called my fitv. The free service aggregates Internet based video content into a single portal, allowing customers to search for TV shows, movies, sports, and in some cases, local content. The portal acts as an over-the-top (OTT) video content search engine.
My fitv doesn't actually host most of this content, it simply organizes it and links to the sources of the content. For example, it presents a grid of 'last night's' primetime line up, allowing visitors to select a show to watch. Many of the shows are actually on Hulu, so mi fitv links to the network show asset on Hulu, and users then watch the actual show on Hulu. Frontier claims my fitv has access to over 100,000 video titles. The site showcases major networks, including ABC, NBC, CBS, Fox, Food Network, Bravo, FX, Syfy, HGTV, National Geographic, Oxygen, Comedy Central, ESPN360 and TBS; classic. The site also partners with Amazon to offer movie VOD titles
"my fitv reflects the disappearing lines between televisions, personal computers and mobile devices and the way time is shifting. Today, consumers don't have the time or patience to see programs at specific times, or to even sit through an entire program. my fitv gives viewers control, and its unique user experience offers more than 100,000 titles and seamless search and navigation functions. It's all about search less and watch more," says Maggie Wilderotter, Chairman and CEO of Frontier in a press release.
My fitv is available to anyone, Frontier subscriber or not. It's an interesting approach to the OTT model. Frontier doesn't currently offer IPTV service, but will inherent a significant number of video subscribers if its deal with Verizon goes through as planned. They also resell DISH Network throughout their footprint. Frontier joins a variety of OTT video search engines, including blinkx and Truveo.
The move represents another attempt to leverage the growing use of web video, although the actual business model is still not quite clear. Frontier is selling ads on my fitv and appears to be trying to establish my fitv as a brand independent of Frontier. There's little to no mention of Frontier on the site. Are they trying to build a significant audience that they can then leverage for Frontier later? Are they hoping to build a separate business that can stand on its own, independent of Frontier? This will be an interesting experiment to watch.