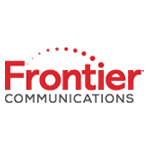 Frontier today launched Frontier Managed SD-WAN, highlighting end-customer control as an advantage. The move comes at a time when companies such as Frontier that historically were incumbent local carriers are putting more attention towards the business services market as their traditional landline business declines. Finding new revenue sources in the business market is particularly important for carriers such as Frontier that do not have a wireless business, and SD-WAN is a hot product in the business market.
SD-WAN uses two or more connections into a business customer location and shifts traffic between them depending on pre-programmed parameters and network conditions. A customer might use an MPLS connection for high-priority traffic, while lower-priority traffic travels over a best-effort internet connection — an approach that saves money in comparison with using MPLS alone.
Frontier Managed SD-WAN
Frontier Managed SD-WAN is not the company's first SD-WAN offering. Frontier has at least one other – last year it launched an offering called Frontier Connect WAN that is still pitched on the company's website.
According to today's press release, Frontier Managed SD-WAN lets enterprise customers choose between a fully managed or co-managed model and offers a web portal that customers can use to configure the network. The service optimizes traffic at the application level, Frontier said.
The offering also provides hardware redundancy to help ensure network uptime and gives the customer visibility into application bandwidth consumption, performance alerts, policy recommendations and other parameters, according to the release.
Frontier Business Strategy
In embracing SD-WAN, Frontier is using a strategy similar to that adopted by Windstream, another local service provider without a wireless business that has been emphasizing the business market.
Windstream has been particularly successful with SD-WAN. After being launched in early 2017, the product grew to represent 15% of the company's sales within a year. The company's CEO also noted that the offering is particularly synergistic for Windstream, which has been striving to reduce its reliance on connectivity purchased from other carriers to serve areas where it lacks its own facilities. Because the company doesn't have a large MPLS business of its own to protect, it can afford to be aggressive on the SD-WAN front, Windstream CEO Tony Thomas said.
But while SD-WAN may be a great product for carriers like Frontier and Windstream to offer in the business market, that market has been a tough one in recent quarters.
Both Frontier and Windstream have seen revenue declines in both the commercial and residential market for most of the last six quarters, and neither company has seen major gains in the share of its revenue that comes from the business market over that period. Windstream now gets about 60% of its revenue on the business and wholesale side – a percentage that has fluctuated only slightly for at least six quarters. Frontier now gets about 47% of its revenue from commercial accounts – a percentage that also hasn't changed much over that time period.
But while SD-WAN may not be a magic bullet, the numbers likely would be worse without SD-WAN.