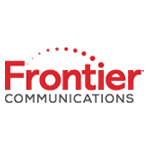 Large enterprises are increasingly embracing the cloud to more efficiently manage their sprawling IT infrastructure and it can be a complex journey to accomplish. Frontier Communications says that its new Frontier Cloud Managed Solutions can help with that journey, providing cloud native automation, elasticity and agility. Frontier Cloud Managed Solutions also promises "right-sized cloud IT consumption and billing models."
The service consists of "uniquely integrated solutions" that the carrier claims can simplify adoption of cloud-managed IT and custom elements comprised of Frontier's standard products. Customers gain access to a pay-per-per-consumption and/or a pay-per-capacity model. Frontier says that the platform enables more frequent testing of disaster recovery environments and restricts failover to the affected applications.
"Frontier's Cloud Managed IT Solutions are a complete and flexible multi-cloud delivery platform that brings business customers a reliable, consistent and unified cloud IT operations experience," Daniel Peiretti, Frontier's Senior Vice President of Products & Marketing, said in a press release. "Our system leverages thousands of cutting-edge computing assets to provide customers with managed services and integrated commercial offerings, including disaster recovery as a service and security as a service."
Customer options include:
Integrated solutions that simplify adoption of cloud managed IT for enterprises of all sizes.
Custom customer products delivered by combining Frontier's standard products.
Adaptation to customers' business models through a pay-per-consumption or pay-per-capacity model, or both.
Frontier is putting increasing emphasis on managed services for the enterprise and SMB segments.
In August, it introduced a managed wireless LAN service for medium and large enterprises. The service combines hosted and managed technology with one-stop-shop installation, management maintenance and analytics.
Earlier in the year, it introduced Simply Wi-Fi Secure, a managed security service aimed at small- and medium-sized businesses. The cloud service manages Wi-Fi access points connected over a 3,500-square foot area.
Last September, the company introduced Frontier Connect WAN, an SD-WAN that provides managed business services on-demand with full visibility, security and QoE over any WAN transport provider, the company said at the time.