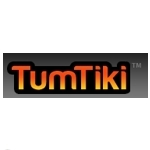 Frontier is doing some interesting things with OTT video. Their first major foray into the space was myfitv.com, launched back in February 2010, an OTT video search engine of sorts. Today they announced the next evolution of the free OTT video service, TumTiki.com (if nothing else, Frontier has some interesting branding ideas).
Frontier claims TumTiki.com is the "largest video library of any web destination site," citing access to over 700K video titles. The library includes TV shows, movies, short form video, and local content. Like its myfitv.com predecessor, TumTiki aggregates this content from a variety of existing OTT video sources including Hulu.com and Amazon, as well as many others. In that regard, TumTiki is like a OTT search engine and online video player – Frontier's version of a TV guide for the web.
"TV and movie watchers are very resourceful in searching multiple sites and services to find the content they want, but they are tired of constant searching. Consumers told us they would prefer an all-in-one browsing, searching and viewing experience. That's makes TumTiki unique. Everything is readily available at TumTiki.com," said Melinda White, Executive Vice President, Revenue Development for Frontier in a press release.
The service is available to anyone, not just Frontier broadband subscribers. In fact, you're hard pressed to find a connection to Frontier on the TumTiki website. Frontier hopes sites like this add value to a customer's broadband connection. They also gain some incremental advertising and revenue sharing income from partners. The more people who use the site, regardless of whether they are Frontier customers, the more incremental revenue Frontier hopes to garner.
The site also aggregates local content for Frontier's markets, targeted at their incumbent territory, which has grown significantly, thanks to their acquisition of local Verizon markets. New features over the old myfitv portal include social networking hooks, "…enabling viewers to curate collections of videos with Facebook friends and earn TumTiki badges and points for watching shows."
It's an interesting approach for Frontier. They are clearly trying to take advantage of the breadth of video content on the web, while hoping to generate some incremental revenue in the process. But that's a busy space – one with competitors who are born out of the OTT video and web 2.0 movement and solely focused on improving search and discovery of online video content.
Can Frontier, with roots as a local telephone company, play in this arena? Maybe. If nothing else, give them credit for trying.