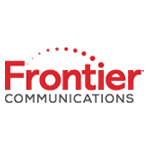 Frontier today launched Frontier AnyWare UCaaS, a unified communications-as-a-service offering that the company will deliver from its own redundant data centers. The Frontier UCaaS offering is underpinned by software from Mitel, a Frontier spokesman told Telecompetitor in an interview.
Frontier has offered cloud-based collaboration since 2014 through a partnership with Mitel, the spokesman noted. Delivering UCaaS from its own data centers will give Frontier "efficiencies" and will enable the carrier to offer "enhanced services and lower pricing," he said.
"We're seeking to aggressively gain market share in this space," said the spokesman. "We have seats available from Frontier for as low as $12.99 with reduced handsets that cost 25% less than before."
Frontier AnyWare UCaaS targets small and medium size businesses as well as enterprises.
Frontier UCaaS
UCaaS offerings have been around for years but have been increasingly popular as employees increasingly use mobile phones for business. A key feature of Frontier AnyWare UCaaS, for example, is "mobile twinning."
"You can take a call from your office phone to mobile and back," explained the spokesman.
Customers also get features such as voicemail-to-email integration and multi-office support.
"It's architected as a virtual self-contained PBX," the spokesman said.
Customers will have a single bill and single point of contact for network connectivity and UCaaS, and SMBs will gain capabilities normally associated with enterprise-grade offerings, he said.
Today's press release notes, though, that customers also have the option of using a different connectivity provider.
As the traditional local telecom market erodes, Tier 2 carriers like Frontier and Windstream have increased their focus on the business market in recent years. Unlike Tier 1 carriers AT&T and Verizon, the Tier 2 companies don't have a wireless business, making the business market critical for the Tier 2s.
Frontier isn't the first Tier 2 to be bullish on UCaaS. Windstream also has been touting UCaaS as a growth engine for the company's enterprise business. That company jumpstarted its UCaaS business by purchasing  UCaaS provider Broadview, which, according to CEO Tony Thomas gave Windstream "owner's economics."
Frontier may not have owner's economics in the UCaaS market, but moving its UCaaS offering to its own cloud infrastructure is a step in that direction.