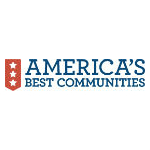 Fifty of an initial set of some 350 communities have completed plans for the "America's Best Communities¨ prize competition. Sponsored by Frontier Communications, DISH and other partners, participants are vying for final cash and prizes worth as much as $3 million per community to help develop ideas that could revitalize the economies of small towns and rural communities.
Winning ABC communities need to show why they are among the best connected in the nation and must be located in Frontier's service territory.
Frontier Community Development Competition
Launched in April this year, 350 communities in 22 states started out competing for ABC prizes. Fifty of them received $50,000 to help in further refining economic development proposals. In addition to Frontier and DISH, sponsors include The Weather Channel and CoBank.
"The America's Best Communities program has become a movement for positive change in the 50 towns and cities that are in the quarter-finals," DISH Network Executive Vice President and General Counsel R. Stanton Dodge was quoted in a news release.
"By uniting business owners, elected officials, leaders and residents to achieve a common goal, these communities are taking active steps to define and invigorate their futures."
Illustrating the diversity of ideas to revitalize local economies among the 50 quarter-finalists, ABC highlighted those proposed by Huntington, West Virginia; Wilmington, Ohio; Imlay City, Michigan; Rathdrum, Hayden and Post Falls in northern Idaho; and Lafayette, Indiana.
"From business incubators and new social gathering places to workforce training and infrastructure improvements, this community-driven prize campaign has uncovered a wealth of innovative ideas that are revitalizing towns and cities across rural and suburban America," Frontier Communications Executive Chairman Maggie Wilderotter elaborated.
"350 communities entered the contest and all of them are implementing improvements for a better quality of life. As the contest progresses, all ideas are shared with every community who has participated so everyone wins."
As many as 15 communities will be selected to advance into ABC's semi-final round in January 2016. All will be invited to attend the America's Best Communities Summit to present their economic revitalization plans.
From those, eight will be chosen to receive $100,000 to carry out their proposed plans. The top three prize winners are to be announced in 2017, with additional awards of $3 million, $2 million and $1 million to the first, second and third-place winners.
A Broader Movement
ABC has attributes in common with those of similar broadband telecom-driven community engagement and development initiatives. It's akin to the gigabit fiber broadband contest launched by Google Fiber back in July 2012, for example.
With Google Fiber, Google turned the traditional method of acquiring customers on its head. Rather than soliciting customers, Google Fiber is inviting cities to come to them by submitting a detailed proposal in order to be considered as deployment candidates.
ABC also resembles Next Century Cities, a high-speed broadband and community development initiative launched by 32 inaugural members in October 2014. This past July, Next Century announced its membership roster had reached 100.
"Rural America is a mainstay of the nation's broader economy and an essential source of food and energy for the entire world," added CoBank CEO Bob Engel in the ABC news release. "But rural communities also face a host of issues, including demographic challenges, a shortage of quality jobs and aging infrastructure.
¨Rural economic development is the answer to many of these problems, and we are delighted to see the exciting proposals that have been put forward through the America's Best Communities program."