When it comes to telcos competing with cable companies, it's not as difficult as some industry observers have argued, according to Frontier CEO Dan McCarthy. Although some people view cable companies as formidable competitors able to offer unbeatable broadband speeds, McCarthy said Frontier has found several ways to push back.
That includes continually boosting the speeds that traditional copper telecom wiring can support and attacking the cable company's core video business.
"We have better video on demand and [a better program] guide," said McCarthy. One of the key elements of Frontier's guide is that it integrates over-the-top content, including Netflix, offering customers a "seamless experience" and creating a "very sticky product" that customers stick with, McCarthy said.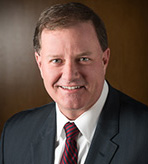 McCarthy made his remarks about competing with cable companies in a question and answer session at the Bernstein Strategic Decisions Conference yesterday, which was also webcast.
Competing With Cable
On the broadband side, McCarthy argued that speed isn't as important to the typical user as some might believe. What consumers are "really looking for is value and consistency of price," McCarthy said.  And this is even truer for those small businesses that need broadband primarily to process credit cards, he noted.
It's important to note, though, that Frontier has focused more closely than some other major telcos on upgrading the speeds that its copper network infrastructure can support through ongoing investment in deeper fiber and in bonding technologies. And while the 300 Mbps speeds that more and more cable companies are offering may indeed be overkill today, it's also true that customers increasingly are demanding faster speeds than basic DSL can support.
Large cable companies are dominating net broadband adds, but that doesn't necessarily translate to all of the markets that Frontier serves, particularly more rural markets. Frontier added 24,600 new broadband subscribers in 1Q 2016 and 102K in all of 2015, according to their reported financial data.
Frontier's broadband investment includes bringing fiber to the premises to support those business customers that require high bandwidth – an action the company takes "every day," McCarthy said. But on the residential side, Frontier has no immediate plans for any citywide FTTP deployments – although it does build out new subdivisions using FTTP.
McCarthy is hopeful that Frontier will be able to support speeds up to 300 Mbps over copper and is already conducting experiments along those lines. Although he didn't detail how the company would achieve the 300 Mbps target, McCarthy noted that the company is optimistic about the potential of G.fast technology.
5G and Optical
Telcos increasingly are talking about another possibility for delivering higher-speed broadband – 5G fixed wireless. That option would have to be supported by a dense fiber deployment, however, which has caused some stakeholders to question its economic viability.
McCarthy's take on that is that Frontier has deep fiber in certain markets, including some that the company recently acquired from Verizon — and he could envision partnering with another company to deploy 5G fixed wireless "if it makes economic sense." (Presumably the partner company would be a wireless network operator.)
Also on the technology side, McCarthy noted that Frontier has been having considerable success using packet optical switching to meet growing broadband backhaul requirements. As he explained it, packet optical switching technology enables traffic to "move through the network in different ways to eliminate bottlenecks."