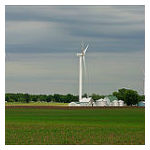 Frontier and CenturyLink have informed the FCC that they will not meet certain Connect America Fund CAF II deployment milestones. Carriers that accepted CAF II broadband funding were supposed to have reached 80% of locations in every state for which they are receiving support by December 31, 2019, but both carriers will miss that milestone in certain states.
The news comes as the FCC gets set to adopt rules for the Rural Digital Opportunity Fund (RDOF), a fund that will replace CAF II. The commission often touts the "success" of CAF II in bringing broadband to rural America and positions the RDOF as an effort to build on that success.
Frontier CAF II Deployment Milestones
Frontier said it has met or exceeded the latest CAF II target in 16 states, but based on preliminary data, the company may not have met the target in 13 others, including Arizona, California, Illinois, Iowa, Minnesota, New Mexico, New York, Ohio, Oregon, Utah, Washington, Wisconsin and West Virginia.
The company noted that it has deployed to at least 70% of locations in all states for which it accepted funding, including more than 76% of total CAF II locations in California, Iowa, New York, Oregon and West Virginia.
The letter also noted that Frontier received a waiver last week for Arizona, New Mexico and Utah relating to "unforeseeable hurdles with tribal permitting and rights of way."
Frontier "remains committed to meeting its CAF II obligations," the letter said.
In 2015, Frontier accepted all the CAF II funding it was offered – an amount totaling more than $283 million annually over six years. According to the letter to the FCC, the company committed to deploy service to more than 774,000 locations in 29 states and as of now, has reached 596,000 of those locations.
CenturyLink
CenturyLink said in its letter to the FCC that it met or exceeded December 31, 2018 milestones in 10 states, but apparently meant to say 2019. The company said it may not have met milestones in 23 other states, including Alabama, Arkansas, Colorado, Iowa, Idaho, Illinois, Indiana, Kansas, Louisiana, Michigan, Minnesota, Missouri, Montana, Nebraska, New Mexico, North Dakota, Ohio, Oregon, South Dakota, Utah, Virginia, Washington and Wisconsin.
CenturyLink did not provide as much detail as Frontier did, but the letter does note that the company has now completed deployment to nearly 900,000 locations. The company's total CAF commitment is for over one million locations. In 2015, the company accepted most of the $514 million annually that it was offered for the 37 states in which it operates, declining funding only for four states.
Moving Forward
Frontier, CenturyLink and other price cap carriers are unlikely to receive the same level of funding in the RDOF program that they received in CAF II. Unlike CAF II, the RDOF does not call for offering funding initially to incumbent carriers but instead will award all funding through a reverse auction. In CAF II, a reverse auction was used to award funding only for areas where the incumbent declined the initial offer.
As focus shifts to the RDOF, it will be important for the FCC to keep close tabs on the progress of broadband deployments by Frontier, CenturyLink and other CAF II recipients. Price cap carriers could easily lose interest in the program as their broadband funding declines. Indeed, CenturyLink has looked at selling off its local service business now that its focus has shifted to the enterprise market. And Frontier reportedly plans to file for bankruptcy in mid-March.
Image courtesy of flickr user Tom Gill.