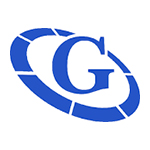 Frontier Communications Corporation will provide its Layer 2 E-Path Ethernet product to Granite Telecommunications, LLC, the two companies announced today. The Frontier and Granite partnership will open up Frontier's 29 state territory and portfolio of lit buildings for Granite to expand their reach into the enterprise space.
The technology is expected to enhance the Next Generation Ethernet services for Granite customers, primarily large, multi-location businesses and government offices. With the agreement, Granite hopes to provide Ethernet services to federal agencies in its service territory under the General Service Administration's newly released Enterprise Infrastructure Solutions (EIS) contract.
Frontier and Granite Partnership
"This enhanced relationship with Frontier expands, and further solidifies, Granite's ability to serve multi-location businesses and federal agencies," stated Granite senior vice president Sam Kline, in a prepared statement. "This arrangement expands and will continue Granite's track record of success in identifying telecommunication efficiencies and savings for many of the largest businesses and government agencies in the U.S."
"Frontier is excited to provide our products and expanded network capabilities to Granite to assist them in serving their customers," Frontier executive vice president Ken Arndt said in a prepared statement. "Frontier operates in 29 states and our network infrastructure supports some of the largest online retailers, manufacturers, public safety organizations, and governmental entities across the entire country. This agreement enables Frontier and Granite to leverage their strengths and provide next generation services to our shared customers."
Granite recently expanded their relationship with AT&T as well. That partnership, announced in January of this year, preserved Granite's access to AT&T's traditional copper network for voice services for a footprint that covers 40% of business locations in the United States.