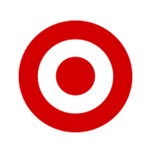 A new FreedomPop Target deal will make FreedomPop's free wireless service available in Target retail stores.
Beginning today, Target shoppers can purchase a $4.99 SIM or a select Android handset starting at just $59 with free mobile service from FreedomPop, including voice, text and data. The offerings are available at the more than 1,100 Target retail locations and on Target.com.
FreedomPop said the launch marks a significant market opportunity for Target, which will now feature a completely free mobile service next to higher-priced plans. FreedomPop plans use both Wi-Fi and network capacity from Sprint to deliver a 'free' wireless service with usage limitations. Subscribers are then offered paid upgrade plans.
FreedomPop Target Deal
The launch is also seen as helping Target compete with other retailers. Wal-Mart controls 15 percent of the wireless market today, according to FreedomPop. Ninety percent of mobile phone plan sales still occur in a retail location.
The wireless provider sees the upcoming holiday shopping season as a prime opportunity for the launch, saying that many families are looking for less expensive mobile phone services and devices to gift to tweens, family and friends.
In addition to the service for Android phones, FreedomPop also offers plans starting at $.99 a month for Apple iPhone users that include 500 MBs of LTE data, 500 voice minutes and 500 texts. Users can also sign-up for FreedomPop's recently launched annual plan for $5 per month for 1GB of data, unlimited talk and text.
"We've had enormous success in offering our free mobile services online only, and now we're opening up our service to an entirely new market with our expansion into retail locations," said Steven Sesar, FreedomPop COO, in a prepared statement. "It's an unprecedented level of access to our free mobile service."
FreedomPop has more than 2 million users in the U.S., U.K., Mexico and Spain and other locations worldwide.