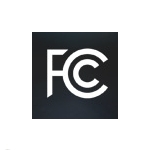 For months there has been very little talk about Net Neutrality. But all that is about to change, now that the Net Neutrality rules have been published in the Federal Register, paving the way for opponents to challenge the FCC's Net Neutrality order made back in December. Consumer group The Free Press yesterday opened what undoubtedly will be the next round of industry debate on this topic by filing an appeal to the Net Neutrality rules in the First Circuit Court of Appeals.
The Net Neutrality rules aim to prevent communications carriers from blocking access to or degrading performance of any lawful Internet content or from other "unreasonable traffic discrimination"—a.k.a. paid prioritization.
"These rules, applied with the complementary principle of reasonable network management, ensure that the freedom and openness that have enabled the Internet to flourish as an engine for creativity and commerce will continue," wrote the FCC in the introduction to the 155-page rules.
Large U.S. carriers such as Verizon argue that the rules are not necessary, while consumer groups such as The Free Press argue that the rules don't go far enough. In the appeal filed yesterday, The Free Press takes aim at the FCC's more relaxed rules for mobile operators.
"When the FCC first proposed the Open Internet rules, they came with the understanding that there is only one Internet, no matter how people choose to reach it," said Free Press Policy Director Matt Wood in an announcement about the appeal. "The final rules provide some basic protections for consumers, but do not deliver on the promise to preserve openness for mobile Internet access. They fail to protect wireless users from discrimination, and they let mobile providers block innovative applications with impunity."
At the other end of the spectrum, Verizon has said it plans to file an appeal that will argue that none of the Open Internet rules are needed.
"We are deeply concerned by the FCC's assertion of broad authority for sweeping new regulation of broadband networks and the Internet itself," said Verizon Senior Vice President and Deputy General Counsel Michael E. Glover back in January, shortly after the Net Neutrality order was adopted,
Verizon attempted to appeal the Net Neutrality rules at that time but was told it could not file its appeal until the Net Neutrality guidelines were published in the Federal Register, which occurred two weeks ago.
Ironically, the rule publication occurred nearly three months after the FCC issued what it called "compliance guidelines" advising communications carriers of the steps they should consider taking in order to ensure compliance with the new rules.
Complying with those guidelines could take on increased urgency, as the Federal Register document references a November 20, 2011 date for the Net Neutrality rules to go into effect.