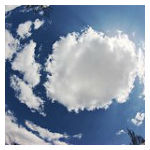 The agreement by four small wireless carriers to use Ericsson's cloud-based network management services suggests that a growing number of smaller operators see the cloud as viable option for managing their network end-to-end. Network Management as a Service, as Ericsson calls it, is the latest example of how carriers, large and small, are looking to cloud-based services to lower costs and potentially improve performance.
The carriers are Carolina West Wireless, Cellcom, Chariton Valley and East Kentucky Networks. These small, regional wireless carriers will use the network management as a service offering for a migration path to virtualization, software-defined networking and perhaps 5G network transformation, Ericsson notes in a press release.
"Many rural and regional operators in the United States are challenged with offering their customers robust wireless services while operating efficient and profitable networks," said Steven K. Berry, President and CEO of the Competitive Carriers Association (CCA), in the Ericsson press release. "[S]olutions like this one will help carriers to stay competitive with larger operators."
Cloud-Based Network Management
The Network Management as a Service offering from Ericsson manages performance, fault and configuration for both physical and virtual functions, according to Ericsson. It operates across multiple radio technologies and in both the core and IP elements. The idea is to open operators' existing operations support systems in a unified manner to enable a unified network management infrastructure. The goal is higher capacity, better network performance, quicker time to market and greater operational efficiency. Locating the functions in the cloud aims to reduce complexity, lower cost of ownership, normalize spending over time, enhance security, increase availability and enable modernization on an ongoing basis.
These four carriers have all engaged Ericsson at a time when they will potentially expand their mobile broadband offerings through the deployment of 600 MHz spectrum. Cellcom said last year that it had won seven licenses in the 600 MHz auction. The licenses are in five markets in rural Wisconsin and upper Michigan. Carolina Wireless won spectrum in 32 counties in western North Carolina and northeastern Tennessee, a footprint covering more than 2.2 million people. And, finally, Chariton Valley and East Kentucky Wireless also were 600 MHz spectrum winners.