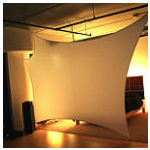 Fujitsu announced it is field testing a new user interface (UI) technology that promises to convert large, common spaces – walls, tables, even rooms – into digital spaces. Developed by Fujitsu Laboratories and making use of a support application developed by Fujitsu Social Science Laboratory, the field trials are to be run from HAB-YU platform, a venue developed by Fujitsu Designs to test and usher innovative electronics products into the marketplace.
The new digital spaces system projects a virtual window systems over large, shared spaces, allowing users to display and share information and collaborate on tasks and projects, Fujitsu explains in a press release.
Digital Room
To make use of the system, multiple devices equipped with projectors and cameras are set, enabling content from any or all of them to be displayed on large common spaces. For example, people can interface their smartphones, tablets or other connected devices to the UI and co-creation application to display content on walls and tables. Subsequent interactions are shared and displayed on individual devices as well as the common space.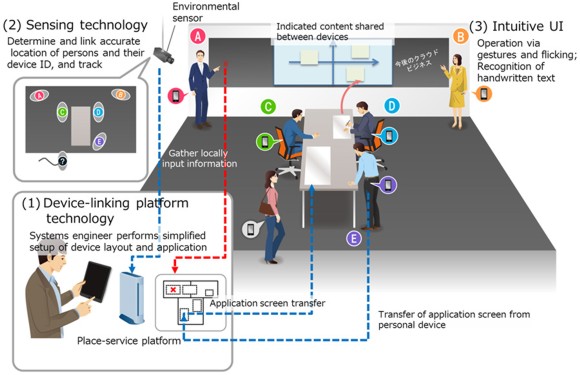 The lack of linking features constrains the effectiveness of similar large-format digital presentation software and devices at present, Fujitsu points out.
Aiming to address such shortcomings, Fujitsu Design, and Fujitsu Social Science Laboratory are conducting field trials in workshops held at the HAB-YU platform over a planned period beginning this August to March 2016. The primary goal is to validate the digital spaces system's effectiveness in fostering creative thinking and collaboration that could lead to development of new information and communications technology (ICT).
Image courtesy of flickr user jm3.