Industry Insight Series
The benefit open enrollment period is crucial for any human resources (HR) team. It can be time consuming, but thankfully, there are ways that organizations can reduce repetitive tasks and automate manual processes. With the help of benefit-enrollment software, you can provide employee benefits without hassle or headaches.
See how implementing benefit-enrollment software can help your organization with these top reasons to automate your benefit-enrollment process.
1. Increased Efficiency
Implementation of benefit-enrollment automation can considerably increase efficiency for your HR team and your employees.
Instead of having your employees fill out paper forms every time they access a benefit and having to transfer their data into spreadsheets for payroll, health insurance and other HR needs, an effective platform will automatically organize all this information.
Research shows that automating benefit enrollment enables companies to reduce time spent in administrative tasks by 50 percent.
2. Improved Accuracy
If employees must manually enter information or create reports, there will be a greater chance of human error. With an automated benefits system, companies can significantly reduce the risk of inaccuracy.
If you're worried you may lose your data in case of a software glitch, don't worry. Most automated benefit platforms have abundant and secure cloud storage.
3. Convenience
Having employee benefit automation tools in place is significantly more convenient than manual processing. While it previously took a lot of paperwork and time, the entire process can now be done with a few clicks.
What's more, benefit information can be accessed via a central platform by HR teams and employees from any location, anytime. This puts the power in your employees' hands to manage and utilize their benefits, without having to reach out to HR for records and reports.
4. Improved Employee Experience
A research survey conducted by Harris Poll stated that 41 percent of employees feel that open enrollment is extremely confusing. Ease stress by simplifying your process. Automation tools allow employees to manage and change personal information when they need to access their account online to get benefit information and assistance.
Some systems also allow employees to see their previous selections and the cost of choosing a different plan. Automating your benefits can help your employees feel more engaged because their important information is at their fingertips.
5. Save Company Resources
It costs only about $22 when an employee self-enrolls in benefits online, as opposed to around $110 when the HR staff manually enrolls the employee, according to www.CFO.com.
Studies show that allowing employees to self-manage benefits results in time savings of 15 percent for HR staff, since less time is spent addressing employee questions and concerns.
NISC has been providing technology solutions to the utility and broadband industries for more than 50 years. Further information on how NISC's Enterprise System can help you automate your business – as well as your benefits enrollment process – can be found at www.nisc.coop.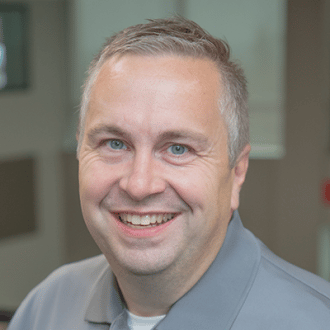 John Weber, Product Line Manager
NISC
John Weber serves as a lead product manager for NISC, specializing in NISC's financial solutions. NISC's financial product offerings include general accounting, plant accounting, purchasing, materials management, payroll, employee self-serve and document management. As lead product manager John is responsible for working both internally with NISC's development and support teams as well as with NISC Members to ensure these applications are meeting Member needs. John joined NISC in 1997 as a software developer.
This series features insight into important broadband industry issues from industry leaders.