AT&T said today that it will spend about $40 billion over 25 years to build, operate and maintain a nationwide mobile broadband public safety network, dubbed FirstNet. In return, the carrier will be able to share 20 MHz of spectrum in the 700 MHz band allocated to FirstNet, with public safety users having priority access.
The AT&T FirstNet partnership was announced today in a ceremony in Washington, D.C. The FirstNet name applies both to the network and to the independent authority within the U.S. Department of Commerce responsible for that network.
The AT&T FirstNet partnership is "a terrific model for how public/ private partnerships can come together," said AT&T CEO Randall Stephenson at today's event.
FirstNet will contribute $6.5 billion raised through the reverse auction of TV broadcast spectrum over the first five years to get the project started.
The AT&T FirstNet partnership also is expected to create 10,000 new jobs, Stephenson said.
First responders will have access to the broader AT&T network in addition to FirstNet, AT&T noted in a press release.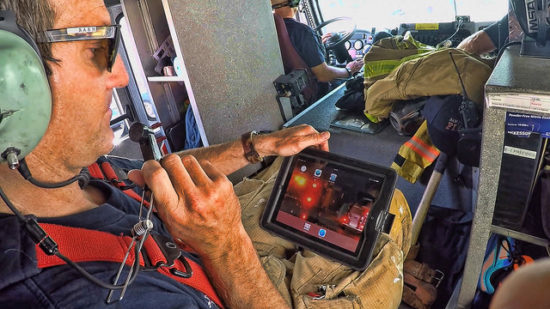 AT&T FirstNet Partnership
First responders including police, fire and other emergency personnel for years have raised serious concerns about a lack of interoperability of their communications networks. Having an interoperable nationwide mobile broadband network dedicated to public safety should address that concern. As FirstNet President T.J. Kennedy noted in today's ceremony, first responders will have "the tools they need to respond" and "will have the latest and greatest technology."
According to FCC Chairman Ajit Pai, who also spoke at today's event, availability of the FirstNet network could mean "the difference between life and death."
Individual states have the option of having AT&T FirstNet build and manage the public safety network within the state or to build their own network. Any state-built networks will be required to interoperate with the nationwide network.
Image courtesy of flickr user First Responder Network.