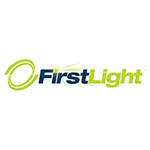 Oak Hill Capital Partners has completed its acquisition of Sovernet Communications and has merged the Northeast regional fiber network company's operations into FirstLight Fiber, Oak Hill's flagship Northeast-region fiber network operator. The FirstLight Sovernet deal adds some 3,300 fiber route miles in New York and 1,300 in Vermont to the combined company's fiber network infrastructure. Another asset is Sovernet's Tier III data center in Burlington.
More broadly, Sovernet comes with high-capacity network transport, broadband Internet, data center and voice services in Vermont and New York. FirstLight offers data, Internet, data center, cloud and voice services backed by locally based customer support, according to a FirstLight press release.
Oak Hill has been on a broadband mergers and acquisitions (M&A) spree of late, a trend that is playing out industry-wide.
The private equity firm completed the acquisition and merger of Oxford Networks within FirstLight in January. Earlier this month, FirstLight announced its intent to acquire Finger Lakes Technologies Group, a provider of fiber network services to residences and businesses in New York and Pennsylvania from its parent, Trumansburg Telephone Company.
Once all is said and done, FirstLight will operate a regional fiber broadband network stretching some 12,000 route miles across six states and Canada that incorporates more than 7,000 on-net locations and 12 data centers, management says.
"With highly complementary networks and services, this combination brings added scale, employee expertise, and synergies that will benefit all our customers and provide exciting opportunities for our talented employees," commented Sovernet CEO Richard Kendall.
Added Oak Hill partners and FirstLight board members Scott Baker and Benjy Diesbach: "The acquisition of Sovernet, combined with the recent Oxford and Finger Lakes transactions, is strategically significant and demonstrates FirstLight and Oak Hill's shared vision of creating the most extensive fiber-based communications services provider operating in the Northeast."