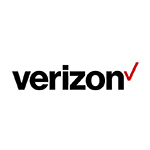 The first Verizon 5G markets were announced today, and the carrier says they hope to launch pre-standard 5G service by mid-year. Eleven markets were identified and Verizon will initially focus on fixed wireless broadband service to homes, with a 'fiber replacement' type service.
The identified Verizon 5G markets include Ann Arbor; Atlanta; Bernardsville (NJ); Brockton (MA); Dallas; Denver; Houston; Miami; Sacramento; Seattle; and Washington, D.C. In a statement, Verizon vendor partner Samsung promises gigabit type speeds to the home that were previously only accomplished through FTTH.
According to a Samsung press release, at least 5 of these markets will utilize a Samsung 5G access platform, operating in the 28 MHz spectrum band. Verizon gained access to significant 28 GHz spectrum holdings through a recent purchase of XO Communications.
The 5G radio access network will link up with a virtualized core within a Verizon data center. This 5G architecture is capable of delivering multi-gigabit speeds at a range of 1,500 feet (500 meters), according to Samsung. Actual user speeds at scale will more than likely be much lower.
"Delivering 5G to these pilot customers is an important step in assessing the business model and customer experience for delivering wireless broadband via 5G," said Roger Gurnani, Executive Vice President and Chief Information and Technology Architect, Verizon in the Samsung press release.
First to 5G
Verizon is taking a page from its past by hoping to be perceived as first to market with 5G. It's a strategy it used quite effectively with 4G. Verizon claims this trial is the largest 'proving ground' in the world for 5G, encompassing several hundred cell sites reaching several thousand customer locations.
[embedyt] http://www.youtube.com/watch?v=5Mz2q4YnSSM[/embedyt]
Verizon is working with a consortium of vendors for their 5G ambitions, under the auspices of the Verizon 5G Technical Forum (5GTF). That ecosystem includes Ericsson, Samsung, Intel, and Qualcomm, among others. According to Verizon, the 5GTF is working to commercialize chipsets and other 5G infrastructure.
This is work being done outside of other 5G standardization efforts at 3GPP and other standards bodies — although Samsung reports their equipment will be upgradeable to support emerging 3GPP 5G standards.
"Ericsson's partnership with Verizon in rolling out 5G customer trials is accelerating the global 5G ecosystem," said Rima Qureshi, Head of Region North America, Ericsson in a separate Verizon press release.  "These end-to-end solutions are a key step for preparing Verizon's network for commercial deployment with different 5G scenarios and use cases."
Expect a flurry of 5G news to come this week and next, as the Mobile World Congress starts next week in Barcelona. Safe to say, we'll be hearing from Verizon competitors regarding their future 5G plans as well.