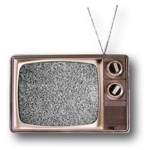 The rural community of Claudeville, Virginia is benefiting from an experimental first — a broadband network that makes use of wireless spectrum freed up by the conversion to digital TV
Working under an "experimental license" issued by the FCC, Spectrum Bridge designed and has installed a wireless broadband network that makes use of so-called "TV white spaces" to provide broadband Internet connections across the hilly, forested rural community of Claudeville.  Project partners Dell, Microsoft and the TDF Foundation pitched in by donating equipment and software applications to the local school and the town's new computer center, according to a news release.
The experimental network is providing a 'middle mile' link between the Internet and WiFi hot spot networks deployed in Claudville's business area as well as the school. "Our students and teachers did not have access to computers or broadband connectivity until now," according to Jerry Whitlow, an administrator at the Trinity Christian School.  According to Spectrum Bridge, the "same network is also providing last mile broadband connectivity directly to end users."
Proponents see similar opportunities in rural communities across the U.S.  "Due to its availability and range, TV white spaces have proved to be a very cost-effective way to distribute high-speed Internet in this heavily forested and hilly rural community," Spectrum Bridge CEO Peter Stanforth stated.