Sponsored Content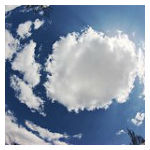 2014 was a pivotal year for the cloud. For the first time ever, more work was processed in the cloud than in traditional IT storage spaces. This shift in technology usage represents not only a growing interest and comfort level in the enterprise moving to cloud communications, but also the significant growth of the cloud computing industry, with revenues moving from $46 billion in 2008 to more than $150 billion last year.
Expanding your business via the cloud with an offering such as Hosted Unified Communications (UC), however, is not as simple as buying a platform from Metaswitch or Cisco. There are a number of strategic initiatives you must take in order to ensure the financial success of your new business, as well as the overall satisfaction of your customers, including:
Evaluate Your Existing Infrastructure
Before you can begin to build a product offering on which you would proudly put your brand, you must evaluate your current capabilities, infrastructure and architecture. Are you cloud-ready? Do you have the proper switches, equipment and network connections? Do you have the expertise to build, sell and manage a Hosted UC business?
Form Your Go-to-Market Strategy
You have already built a successful telco business; how will you grow beyond that over the next 1 – 5 years? If you have ancillary products or services – cable, broadband, etc. – you have a head start. Now, you must determine your optimal market opportunity, your target audience, if you will be selling in-market or out-of-market (or both) and how you will reach this new audience.
Assess the Market
Selling a Hosted UC solution is more like a software sale than a telecom sale, so the sales process must be designed accordingly. As these solutions are typically more complicated, the approach needs to be more consultative and more attention needs to be placed on solving business problems versus simply installing a new phone system.
Determine Your Operations Strategy
Operationally, there are a number of important points to consider, from your desired customer ordering experience to billing to implementation. Will you have defined workflows? How will you handle Tier 1 calls? Will your current system support all these changes? At ANPI, we developed Atlas, a customer and order management platform that automates most of these processes, including the provisioning of devices, and provides the ability to customize workflows for each customer.
Confirm the Customer Experience
This is your business; it's important your customers have a great experience. Your delivery and implementation process needs to be seamless and repeatable. You need to provide customers with clear, concise and easily accessible training materials. Additionally, as consumers lean more towards self-management in everything from healthcare to banking, you need to empower your Hosted UC users to manage every aspect of their new solution. At ANPI, our Private Label Hosted UC package includes the use of Atlas; hundreds of hours of training videos, documents and webinars; and a widget-based Customer Administration Portal that's as easy to use as point-and-click.
Determine Your Investment Threshold
As you consider your capital investment and ongoing budgets, you will invariably arrive at the most important question: Build it or buy it? If you decide to build your own solution, you must take into account the financial cost, development hours/months/years, necessary resources and costs of upgrades and maintenance. Time, of course, is not on your side; the window of opportunity for the greatest growth is only 3 – 4 years, and service providers are already working hard to compete for a share of the North America Unified Communications pie, which, according to a 2015 study by Gartner, will be $6.5 billion by 2019.
Over the last three years, ANPI has invested over $23 million to understand the ILEC Hosted UC market and develop an award-winning private label solution. If you choose to partner with ANPI, as over 100 ILECs already have, ANPI can take you from signing to selling in 90 days. If you are considering finding your place in the cloud, while adding an entirely new revenue stream, contact ANPI at 877-366-2674 or carriersales@anpi.com for a free evaluation.