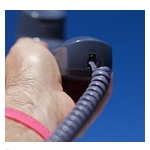 The local cable company could be the incumbent phone company beginning in 2017, according to financial analysts at Pivotal Research Group. The analysts are generally bullish about the cable industry and bearish about the telecom industry which, according to the analysts, may never grow data subscribers again.
"In the end cable simply has a better mousetrap," wrote the analysts in a research note dated November 14.
That better mousetrap, according to Pivotal, is DOCSIS 3.1 and its promise of widespread download speeds of 1 Gbps and higher, which creates a "halo effect" that pulls along sales of voice and video services.
 The Incumbent Phone Company
Cable companies took 100% of net new broadband subscribers in the third quarter, Pivotal notes. Combined with cable marketing focused on back to school double plays, cable companies gained 30,000 voice customers in third quarter while telcos lost 630,000 voice customers. Pivotal's assertion that cable will be the new incumbent phone company is based on analysts' assertion that "We expect a material cable acceleration in 4Q/1Q and that in '17, cable should become the incumbent fixed telephony operator in the U.S."
Strictly speaking, the term "incumbent" generally means the former monopoly telephone service provider in an area – and until now that term has been synonymous with the largest telephone service provider in an area. Pivotal seems to be implying that the cable industry will have more voice customers than the telecom industry, but whether that makes every cableco an "incumbent" from a regulatory standpoint is an interesting question.  More on that later.
The Pivotal analysts weren't available for comment, but I do wonder if their calculations included all U.S. phone and cable companies or only the largest companies – perhaps only the publicly held companies. In many parts of rural America, it would be difficult to imagine the cable company having more phone customers than the incumbent phone company does because in many cases cablecos do not serve an entire rural community but only the most populous central areas — sometimes referred to as the doughnut hole.
Broadband
The analysts also don't seem to see telco fiber-to-the-home as much of a threat to the cable industry's DOCSIS 3.1 technology. While it is true that one major telco – Verizon – said a few years ago that it had deployed FTTH to all the markets where the investment would generate an appropriate return, others, including AT&T, have been more aggressive with their FTTH buildouts of late. And even Verizon may be having a change of heart, having recently made the decision to bring FTTH to Boston as part of a network upgrade that also includes boosting backhaul capacity for 5G wireless. Here, too, many rural telcos already have deployed FTTH and those deployments will continue, with some assistance from the Universal Service Fund program.
It's also worth noting that 5G, particularly the fixed variety, should eventually be capable of supporting gigabit speeds. But Pivotal is fairly dismissive of 5G as well. "We do not view 5G at this point as a credible threat to cable but remain focused on the development of that technology and in certain market segments (MDUs) it may be able to get a medium to long term foothold."
Implications
Even if Pivotal is over-bullish on cable, the prospect that there could be more people buying voice service from the cable company than there are buying from the incumbent phone company – at least in some markets – raises some interesting questions.
Depending on local laws, there may be requirements — such as providing telephone directories — that no longer make sense for the former incumbent (or for any service provider for that matter.)
More importantly: Who should file tariffs? And who should be the carrier of last resort?