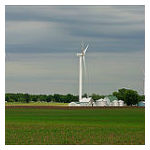 Final FCC A-CAM model details were released today, outlining the level of Connect America Fund (CAF) support the FCC is offering small rural rate-of-return (ROR) service providers to help cover the costs of bringing broadband to rural areas where service is not available today.
The funding was calculated using an Alternative Connect America Cost Model known as the FCC A-CAM model (v2.3). Several spreadsheets detail $1.038 billion annual rural broadband funding offered on a provider-by-provider basis in the 10-year program.
Service providers have until November 1 to advise the FCC whether they want to accept funding based on the A-CAM model. Eligible service providers also have the option of remaining on the traditional high-cost Universal Service program.
That program initially was designed to help cover voice service costs in high-cost rural areas, with some broadband costs covered if broadband was delivered over the same network infrastructure. But recently the FCC said rural providers would be able to collect Universal Service funding for customer lines used only for "stand alone" broadband without voice service.
Nearly half (48.7%) of total rural carrier locations eligible for CAF funding are targeted for broadband deployments capable of supporting speeds of 25 Mbps downstream and 3 Mbps upstream, the ACAM model rural broadband funding data released today shows. Approximately 37.5% of total eligible locations are targeted for infrastructure supporting speeds of 10/1 Mbps.
The remaining 13.6% of locations are targeted for 4/1 Mbps service or in some cases will receive service only upon "reasonable request," meaning service providers will not have to build to the location unless the customer at that location requests service and the provider can deliver it cost-effectively.
FCC A-CAM Model Data
Highlights of the FCC A-CAM model rural broadband funding spreadsheets released today:
Locations in ROR service areas: 4,967,310
Locations in census blocks receiving model-based funding: 1,217,130
Fully funded (uncapped) locations: 1,049,830
Capped locations where the model based level of support exceeds an estimated monthly cap of $200 per location): 167,300
Annual model-based support $1,038,499,821
Locations in eligible census blocks with obligation to offer 25/3 Mbps service: 592,869 (48.7% of total)
Locations in eligible census blocks with an obligation to offer 10/1 Mbps service: 456,961 (37.5% of total)
Locations in eligible census blocks with obligation to offer 4/1 Mbps service: 46,965 (3.8% of total)
Locations in eligible census blocks on "reasonable request" standard: 120,335 (9.8% of total)
Each of the data points indicated above also was detailed for each ROR service provider.
It's important to note that there is a possibility that the per-location cap could fall below $200.
"After receiving the acceptances, the [Wireline Competition] Bureau will determine whether the model support and transition payments, if any, of electing carriers exceed the overall 10-year budget for the model path set by the Commission," says a public notice about the FCC rural broadband funding offers.
Image courtesy of flickr user Tom Gill.