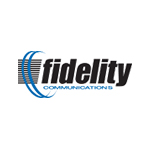 Fidelity Communications is offering 1 Gigabit per second (Gbps) service in Sullivan, MO — the latest of several Missouri gigabit offerings the company has launched. During the past several months, the company upgraded its network, acquired 1 Gbps-capable modems and set aside bandwidth for the upgraded service.
"We have been working extensively on our Sullivan infrastructure to prepare for the 1 Gig launch, and we couldn't be happier to bring this incredible service to our hometown," John Colbert, the President of Fidelity Communications, said in a press release. "Sullivan is our fourth Fidelity Communications Gig City, joining West Plains, Missouri, Buffalo, Missouri and Adrian, Missouri where we launched 1 Gig services in 2017."
Missouri Gigabit
Two speeds of service will be available to residential customers in Sullivan — a 100 Megabits per second (Mbps) service priced at $29.99 monthly for the first year and the 1 Gbps service, which carries a monthly charge of $79.99. New customers will choose one or the other speed, and the company is helping existing customers move to the option that best suits their needs.
Last month, Fidelity announced that it increased speeds for all coaxial business customers. The provider's base package now offers 75 Mbps downloads and 10 Mbps uploads speeds. The increase carries no extra charge.
The West Plains upgrade that Colbert referred to features 10 Mbps uploads and carriers a price of $79 per month. The company said that it is expanding its fiber footprint in the city and building facilities in additional residential areas. The company had upgraded to 250 Mbps service in August.
The Show Me State has seen significant gigabit activity. In 2016, Callaway Electric Service Company and Kingdom Telephone Cooperative formed Callabyte Technology LLC to provide broadband services as fast as 1 Gbps. Callaway Electric was to build the mainline infrastructure, while Kingdom installs electronics in the field.
Other companies offering gigabit service in Missouri include Mediacom, Comcast, and other independent providers.