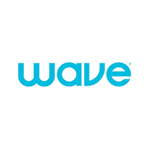 Fiber network consolidation news comes this week from Kirkland, Washington-based network operator Wave, which made two acquisitions. The company also gained an additional $125 million to an existing first lien loan that will enable it to continue expanding its northern West Coast fiber network services footprint and Wave G residential gigabit service.
Wave has acquired Newport, Oregon-based CoastCom and Vancouver, Washington-based SawNet for undisclosed amounts and terms. The former owns more than 250 miles of fiber and provides high-speed Internet, data and voice services for business along Oregon's central coast. SawNet owns more than 100 miles of fiber running east from Portland/Vancouver along the Columbia River Gorge and provides broadband services to businesses, schools and consumers in the Columbia Gorge region of northern Oregon and southern Washington.
Growing fast, Wave will use the loan funding to build out its fiber network in Washington, Oregon and California, as well as to pursue further fiber network consolidation, management explained in a press release.
Wave's Impressive Growth
Wave raised $130 million in May 2015 and then recapitalized to more than $1 billion in November 2012. Management invested the proceeds from that capital in new fiber construction and acquisitions and to accelerate the company's growth, management recounts. In addition, the company is in the process of moving into new Kirkland headquarters with double the space of its previous principal office.
The broadband provider has more than 1,000 fiber construction projects in progress at present. Revenues have been increasing more than 25% year over year. Small businesses, larger enterprise-scale companies, government agencies, medical and education companies and telecom providers number among Wave's key customers.
Wave is adding more than 100 miles of fiber route miles to its network per month, which to date spans more than 5,500 route miles and provides high-speed network access and services from the San Francisco Bay area north to the Canadian border.
The company recently expanded its residential Wave G gigabit service by launching operations in San Francisco and Portland. Wave is the largest gigabit service provider in Seattle, and Wave G was recently recognized as the fastest Internet service in the city by speedtest.com.
Wave also recently launched its Wave G Business service, which provides symmetrical gigabit network connectivity to companies operated from ground floors of residential apartment buildings in which the provider's service is available. The company also is rolling out a 250 Mbps Internet service tier and expanding its data plan offerings by offering a larger standard Data Plan, as well as an optional Unlimited Data Plan.
Fiber Network Consolidation
All of CoastCom and SawNet's 55 employees have joined Wave. Management says it will invest in additional technology to speed up the acquired companies' network expansion and to enhance customer service.
CoastCom's fiber network includes various fiber routes from the Oregon coast to Hillsboro that provide services to businesses of all sizes. CoastCom's fiber network also connects directly to a submarine cable landing station in Pacific City that complements Wave's recently announced Tanspacific Hub data center, which it's undertaking with Centeris, management points out. That will give Wave's business customers access to high-speed Internet and telecom services that connect them directly with key overseas markets in Asia.