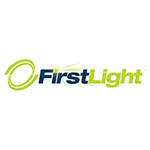 The fiber network consolidation trend continues with the news today of plans for a FirstLight Fiber sale to Oak Hill Capital Partners. Formerly known as Tech Valley Communications and initially serving the Albany, N.Y. area, FirstLight Fiber has itself been a consolidator, having acquired several New England-based network operators including G4 Communications.
The news comes just a few weeks after Communications Sales & Leasing said it would acquire another fiber network operator, PEG Bandwidth. CS&L is the telecom real estate investment trust spun off from Windstream—although the company now has a non-REIT unit as well.
FirstLight Fiber Sale
In a press release, FirstLight Fiber President and CEO Kurt Van Wagenen said the FirstLight Fiber sale will enable FirstLight to expand its fiber network and service offerings.
The FirstLight Fiber sale to Oak Hill Capital Partners requires regulatory approvals and is expected to close in the third quarter of 2016. The terms of the sale were not disclosed.
Oak Hill Capital Partners already has invested in several communications network operators, including several cable companies — including WOW and Atlantic Broadband – as well as Cincinnati Bell and Wave Broadband.
The Oak Hill Capital website offers a possible explanation for the interest in fiber network operators. The investment firm notes several "key trends and growth drivers" for the communications sector, including:
Increasing residential bandwidth demand associated with the rise of the consumer Internet, social media and online video
Growth in enterprise communications resulting from data center connectivity, cloud and hosted services, videoconferencing, and data storage and analysis
Emergence of big data analytics to enhance business operations and customer targeting
Shifting media consumption behavior to "anytime, anywhere, any device" enabled by wireless mobility
In addition to cable and fiber infrastructure, Oak Hill noted that it is interested in communications-related software and services and media-related acquisitions such as local and niche media and entertainment.