WideOpenWest (WOW!) and Verizon announced a pair of deals that will transfer ownership and upgrade part of a fiber network now owned by WOW! in the Chicago market. This WOW!-Verizon Chicago deal highlights ongoing investments by the carrier community for fiber rich networks.
The first agreement is for WOW! to sell the fiber network portion to a Verizon subsidiary for $225 million in cash. The second agreement tasks WOW! with completing network upgrades for $50 million, according to a press release. The transaction is liable to a number of approvals and is expected to close by early in the first quarter of 2018 and the network upgrade work during the second half of next year. At that point, the network will provide back haul services to more than 500 macro cell and an additional 500 small cell sites.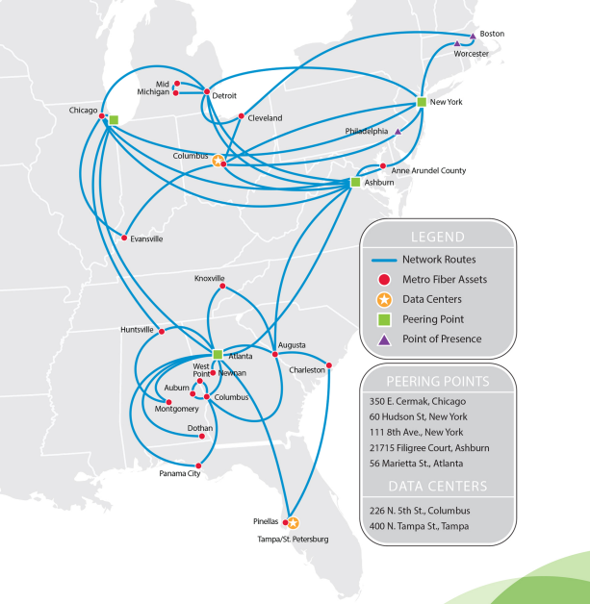 Network Densification
The emergence of advanced forms of LTE and, more importantly, 5G means greater dependency on fiber-fed macro and small cell sites. This "densification" process is well underway across the country, raising the value of fiber connectivity.
A sense of the scale of densification was provided in May by Verizon CEO Lowell McAdam. He told attendees of an investor conference that Verizon's densification process for 5G will result in the construction of the nation's largest fiber network.  The message that fiber is a linchpin for Verizon was reinforced at industry conference Fiber Connect, where SVP and wireline chief network officer Kyle Malady told a keynote audience that "[a]ll the cards are lining up for us to double down on fiber again."
The statement from WOW! Chief Executive Officer Steven Cochran suggests that the high level of investment necessary for densification is driving decisions. "This transaction is consistent with WOW!'s stated objective of reaching an optimal leverage profile and allows us to continue to focus on areas of growth for residential and commercial services with our internet centric-outlook and emphasis on expanding our markets through edge-out builds."