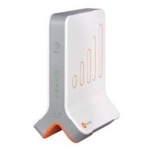 Femtocells, the in-home mini wireless tower that promises better in-home coverage for wireless calls, are still relatively young in the technology adoption lifecycle. Most everyday customers are unfamiliar with the technology.
The business model is young and unproven as well. The model has its critics. Some question whether consumers will pay additional fees for a femtocell to gain better wireless service in their home. Customers will balk at having to pay additional fees to correct their wireless service provider's failure to offer good coverage, they argue. It's too early to draw firm conclusions either way.
That's why I take note of AT&T's recent move to give away their 3G Microcell femtocell. Several blogs broke the story this weekend, including Engadget, Gizmodo, and DSL Reports. Apparently, AT&T has decided to give away femtocells to their 'most valuable customers.' The AT&T femtocell regularly retails for $150. No one really knows how an AT&T customer gets this MVP status.
Seems pretty random, as blogger Brandon Hill points out. He has no idea why he received the offer, considering he's only been an AT&T customer for a little over a year.
So what's AT&T up to? Given all the heat they're taking with the iPhone, both in terms of network reliability and the increased data demand the device puts on their network, maybe they're just trying to offload as many iPhone customers as possible off their wireless network and onto the wireline broadband networks that enable femtocells.
It will be interesting to watch this AT&T femtocell experiment unfold. Is it just an isolated promotion? Or, will it be a wider test case for the femtocell model, shedding light on the entire femtocell value proposition?