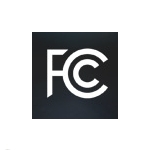 Communications service providers that purchased less than five million dollars in dedicated services in price cap territories in 2013 are not required to file special access pricing data with the FCC, said the federal Office of Management and Budget on Friday. This is a departure from the FCC's original plan, which did not exempt lower-volume purchasers.
The change came about as part of the approval process for the FCC's special access plans. The FCC wants to collect the data in order to gauge whether the nation's largest price cap carriers should be allowed flexibility in determining pricing for the special access circuits they sell to other network operators.
The price cap carriers had that flexibility for several years, but in 2012 the FCC put a halt to that in response to complaints from competitive carriers who said special access prices were too high and that, in many areas, the incumbent carrier was the only company offering connectivity. At that time the FCC said it wanted to collect more information from providers and purchasers of special access connections in order to determine whether there was sufficient competition in the special access market to merit a return to pricing flexibility.
Special Access Pricing Data
Nearly a year ago the FCC adopted a 144-page order detailing the information about special access pricing that it planned to collect but the OMB had to review it first.  Friday's action by the OMB gives the FCC the go-ahead to collect the data, with the exemption for low-volume purchasers and other changes to the FCC's plan from last year, including:
Where data is sought for 2010 and/or 2012, filers are only required to report a single year and should use 2013
Purchasers are not required to answer certain questions about tariffs under which they purchased special access or to break down certain expenditures by whether they were made on a tariffed or non-tariffed basis
Respondents are not required to break down certain responses by the speed of the connection unless that information is routinely kept
Respondents are only required to CLLI codes if they normally track that information
Competitive carriers are only required to provide certain information when they were the winning bidder on a request for proposal (RFP)
Service providers are only required to report detailed information about locations with connections if they normally keep track of that information
Cable companies are not required to show the feeder links to locations on certain fiber maps and are only required to report on headends that have been upgraded to provide metro Ethernet service or its functional equivalent