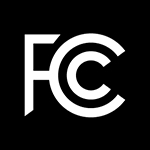 FCC Commissioner Geoffrey Starks is calling for the commission to conduct a data-driven analysis of the last 10 years of the Universal Service Fund high-cost program. The goal of the Starks Universal Service Fund review, he said, would be to determine "Where have we succeeded? Where did we miss? Under our programming, which communities have had their connectivity needs met in the way that we expected? Which haven't, and why? Or are there areas where we in fact already provided high-cost/CAF [Connect America Fund] funding but they're still behind in their connectivity needs and if so, why?"
Starks made his remarks at the Broadband Communities Conference in Alexandria, Virginia last week.
Starks Universal Service Fund Review
According to Starks, the study would not be "at all an attempt to undermine this program or change it in some fundamental way." Instead, he said, "I want to understand where we have been most successful so that we can improve this program."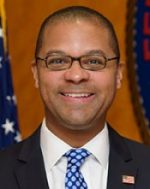 Starks did not provide information about the methodology that the study would use or how he proposes to make it a reality. He did, however, take aim at the FCC's lack of accurate broadband availability data and maps, a topic that has received considerable attention over the last year or so.
Although a range of entities, including the FCC, are taking steps to address these inaccuracies, Starks expressed concern that the commission was headed towards using the current faulty data to roll out $16 billion of the $20 billion Rural Digital Opportunity Fund. That fund is expected to replace the CAF program for price cap carriers.
Starks noted that many Americans in rural areas continue to lack access to high-speed broadband.
"There are people across this country that are pulling up to their town's public library so that they can get help building a resume or applying [for] jobs online," he said. "I know about families on month-long waiting lists to check out Wi-Fi hotspots for their homes. And I hear about farmers who have to drive great lengths and sit at the top of the hill to get an internet connection to download and upload crop information."
Starks' remarks are available at this link.