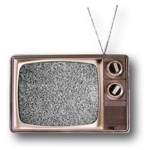 The FCC will vote later this month on a proposal aimed at increasing options for fixed and mobile broadband deployments using vacant TV broadcast spectrum, commonly known as TV white spaces. The proposal comes from FCC Chairman Ajit Pai and would increase the power level and antenna height for TV white spaces equipment in rural areas.
Pai TV White Spaces Broadband Proposal
A press release about the proposal, which will come in the form of a notice of proposed rulemaking (NPRM), did not provide many details about the proposal. But the release does note that the proposal would also "permit higher-power mobile operations within geo-fenced areas and proposed rule revisions to facilitate the development of new and innovative narrowband Internet of Things based-services."
Operating at higher power would enhance the ability of TV white spaces broadband communications to penetrate foliage, buildings and other obstacles, the FCC noted.
Today's release adds that "because white space device operations must protect other authorized services from interference, Chairman Pai is also proposing to increase the minimum required separation distances for white space devices operating at higher power."
Current TV White Spaces Rules
The ability to use vacant TV broadcast spectrum was made possible by spectrum sharing technology developed about 10 years ago that uses a database to keep track of where spectrum is in use by a licensed TV broadcaster and where it is available for unlicensed use. The spectrum sharing technology automatically assigns unlicensed users to vacant portions of the spectrum band.
The TV broadcast spectrum is low-frequency, also known as low-band, spectrum around 600-700 MHz. That means that wireless signals transmitted in this band can cover greater distances in comparison with higher-frequency spectrum, making it well suited for operation in rural areas. TV broadcast channels also are more likely to be vacant in rural areas.
Microsoft has been perhaps the biggest backer of TV white spaces spectrum. The company's Airband initiative aims to make broadband available to unserved rural areas of multiple states, relying heavily on TV white spaces fixed wireless technology.
Because the Pai white spaces proposal comes in the form of an NPRM, the public would have an opportunity to comment on the proposal before it would be adopted.